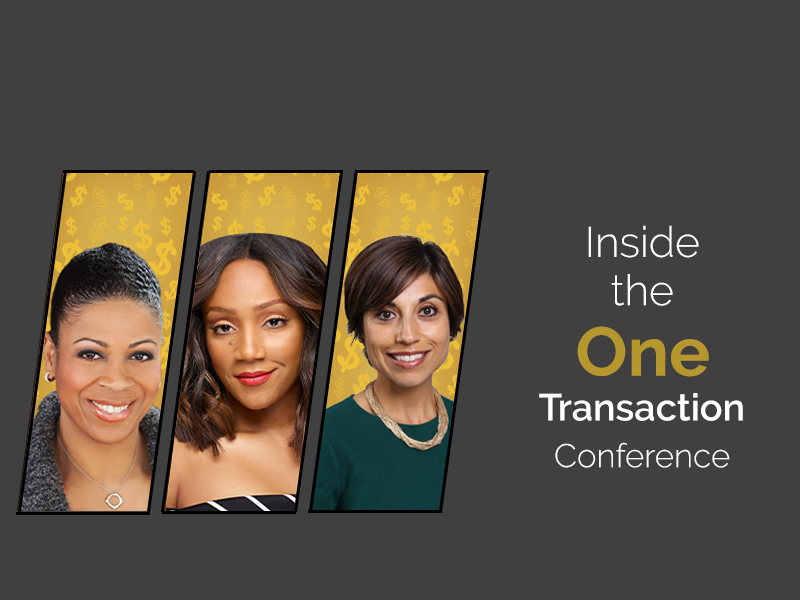 Inside the OneTransaction Conference
Tiffany Haddish, Karen Hunter and Mehrsa Baradaran are successful in their careers and powerful voices for the Black community. They also have one thing in common: OneTransaction!
Tiffany Haddish – Known for her work as a comedian, actress, and producer, Tiffany Haddish knew that if she wanted longevity, she would have to have her priorities in check. Finding what worked for her, she took action! From creating and building her brand to be a force to be reckoned with; to endless partnerships, business deals, and to buying real estate, Tiffany Haddish found a strategy that was right for her and built on it.
Karen Hunter – Journalist, talk show host, and educator; from early in her career, Karen Hunter was always very assertive. Taking what she learned as a news columnist and professor, she went on to create "The Karen Hunter Show" on Sirius XM Radio and became a Pulitzer Prize Winning Journalist. Through discussions with key figures, she motivates our community on the importance of voting, staying woke, and empowering ourselves to rise, for Black America.
Mehrsa Baradaran – Law professor, author, and public speaker, Professor Baradaran has been an advocate for bringing awareness to the racial wealth gap between Black and white families. Being a voice for how the banking world operates, she informs us with books she's written such as "The Color of Money" and "How the Other Half Banks", highlighting the discrepancies in the banking system.
Join us for our FREE OneTransaction Virtual Conference on Juneteenth, to hear the dialogue from a plethora of highly respected guest speakers who will share valuable information with you. If we want to #BuildBlack we must first take action towards that common goal! What is your OneTransaction to build wealth for your family?