Buy vs Rent? The Answer is Simple
Should you or your grown children buy a home or continue to rent?
The answer is simple! If you (or they):
Know the neighborhoods of your city.
Plan on living in your city for 3 years or more.
Qualify for a mortgage, especially a first-time homebuyer's program that provides down payment assistance.
Then, you should consider buying a home today!
According to a National Association of Realtors 2019 Report, 33% of homebuyers were first-time buyers. This means that you (or your grown children) are not alone in considering buying vs renting. Lots of other people are in the same boat and have many of the same questions.
Here are 3 tips to review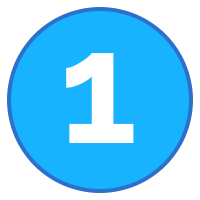 Use A Rent Vs Buy Calculator
To compare the monthly cost of renting vs owning, use a rent vs buy calculator . Simply include the following information to compare the monthly cost:
Where you want to live
The home purchase price
Your down payment
The term of your mortgage
How long you plan to live there
Your rent
You can even "play" with the numbers to determine your monthly mortgage cost for different home prices. You may be surprised that a mortgage on a new home may be LOWER than your rent!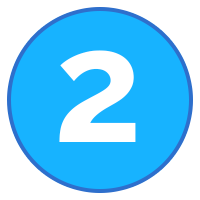 Make The Best Home Selection!
Homes can vary widely in value based on their location. Your comfort also matters. You may prefer to buy the least expensive (smallest) home you can afford in the most expensive neighborhood, because location matters. On the other hand, you may prefer to buy the most expensive (largest) home in a reasonably priced neighborhood, because comfort matters more to you. Even before you're ready to buy, while you're driving around, check out different homes in different neighborhoods. You'll learn more about your preferences.
Then rank the rest of your home decisions in order of importance:
Size – # bedrooms, # baths, total square feet, room sizes, lot size, etc.
Structure – style, floor plan, layout of the house, etc.
Amenities – master bath, closets, fireplace, hardwood floors, kitchen appliances, etc.
Condition – move-in condition, unfinished areas, etc.
The key to making a rent vs buy decision is to know what you can afford based on your budget, getting pre-qualified for a home loan and finding the best home based on your preferences!
Don't Be Afraid To Tackle The Home Loan!
Many people believe they don't qualify for a home loan when they actually do! You may even qualify for a first-time homebuyer's program that provides down payment assistance to buy a home. And even if you discover some hurdles to get an approval, you can overcome them. For instance, if you need to improve your credit score, there are various action steps that you can take including getting a secured credit card.
Finding a lender for a pre-qualification is an important decision in the home buying process. Start at your local community bank or credit union because they will take the time to explain the home buying process. For example, OneUnited Bank is a Black-owned bank and Community Development Financial Institution that provides home loans in urban communities in Boston, Los Angeles, and Miami.