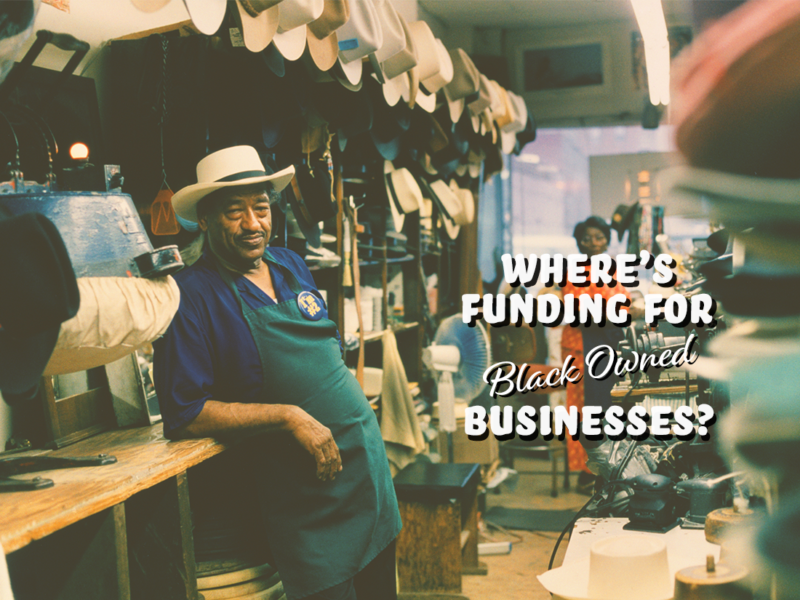 Where's Funding for Black Owned Businesses?
During the second quarter of 2022, a meager $324 million of venture funding was directed towards Black-owned startups, a steep drop from a quarterly highs of $850 million to $1.2 billion during the 5 previous quarters. How do we make sure #BuyBlack is not a moment, but a movement? Here are two solutions.
As background, in 2020, investments in Black-owned startups were a mere 0.8% of all venture capital dollars invested in the U.S. In 2021, venture funds raised by Black founders increased slightly to 1.3%. Since, there has been a decline in 2022.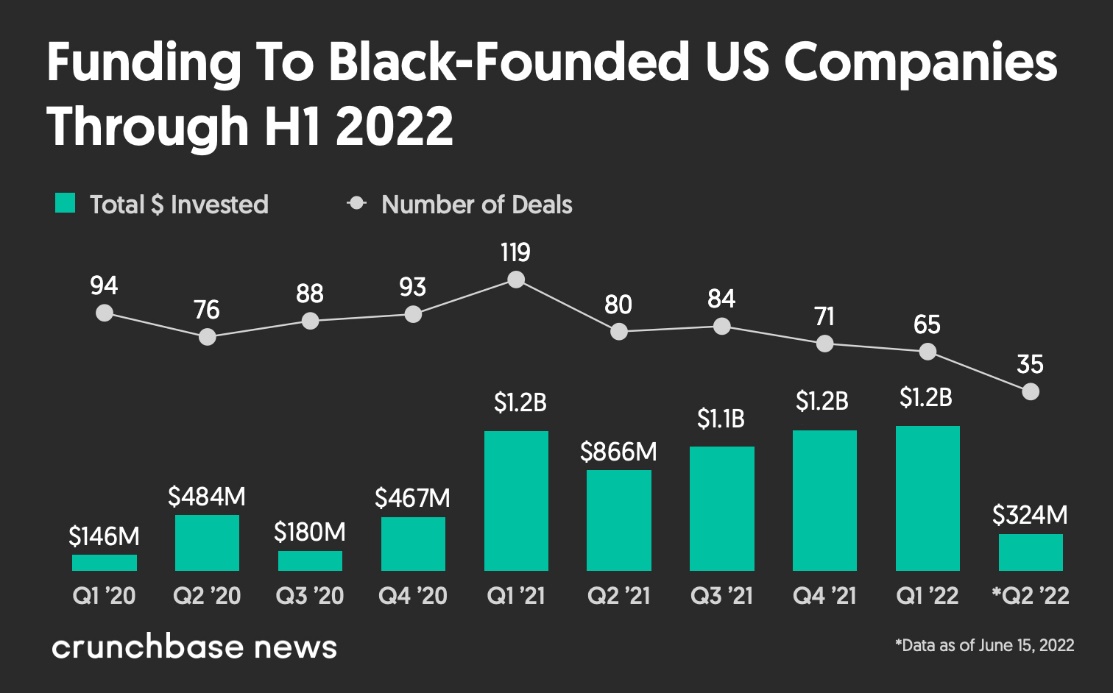 This lower level of investments does not make sense given Black communities lead new business growth across the US, starting businesses at a breakneck pace. Black counties are enjoying the establishment of new businesses at a rate 3.5 times higher than that of white-majority counties. However, Black startups continue to be locked out of accessing capital.
Rare does the Black-founded, owned, or led company join "unicorn" status, or companies with over $1 billion in valuation. In 2022, only 2 companies with a Black founder have joined The Crunchbase Unicorn Board. One is Virginia-based company Somatus, which raised $325 million, partners with primary care groups and health plans, and serves 150,000 members with its kidney-care products. And the other is New York-based Esusu Financial, which raised $130 million, helps renters build credit by capturing rental payment data and reaches more than 2.5 million units across the U.S. In 2021, 6 companies with a Black founder joined the Unicorn Board.
Black founders and investors need a seat at the table, an equal access to investment across funding stages, and partners to remove systemic boundaries to our inclusion! Here are two solutions:
1. Black Seat at the VC Table
If room at the table won't be made, we will build our own table! That's how cultural icons are making moves to change the face of VC, fostering a community conversation around ownership, generational wealth and upward mobility. The Black community is increasingly realizing that it will be US to fund ideas and brilliant innovation by US!
Serena Williams recently announced her renewed focus, transitioning in retirement from sports, towards her venture capital firm she started eight years ago. Serena Venture's mission is to champion diverse, creative founders who are changing the world with their ideas and products across a wide array of industries! Black women receive less than 0.35 of all VC funding – a topic worthy of its own blog.
Simply listen to Jay-Z's song titled "Legacy" for a dose of the zeitgeist; "I'd like to see a nice piece fund ideas from people who look like we". Mr. Carter started Social Equity Ventures with the purpose of giving Black entrepreneurs the ability to capitalize on the burgeoning legal cannabis industry. This focus is important as we are a community disproportionately affected by the war on drugs
These moves are more public, unapologetic, and intentional, drawing conversations about Black entrepreneurship and wealth to the front of popular conversation.
2. Black Access to Small Business Loans
Although venture capital is an important source of funding, many companies begin as startups, then access bank loans to fuel growth before accessing VC funding. Getting a bank loan is not easy for many Black owned businesses.
In 2022, OneUnited Bank, the nation's largest Black owned bank, launched a partnership with Lendistry, a Black led fintech, to offer small business loans to it customers. The program offers loans from $50,000 to $5 million to companies who have been in business for two years or more.
The Small Business Administration offers many grand and lending options for businesses impacted by COVID-19 including Economic Injury Disaster Loans (EIDL), Shuttered Venue Operators Grant (SVOG), Restaurant Revitalization Fund (RRF) and even SBA debt relief for existing SBA borrowers who were impacted by COVID-19.
The size of VC investments to Black-founded businesses has historically struggled to float above 1%. With a shift in collective mentality towards building personal investments and invest communities in our own channels, this can change. Our "legacy" is intimately intertwined with our ability to #BuildBlack. We firmly believe in the formula of 3: #BankBlack, #BuyBlack, #BuildBlack!