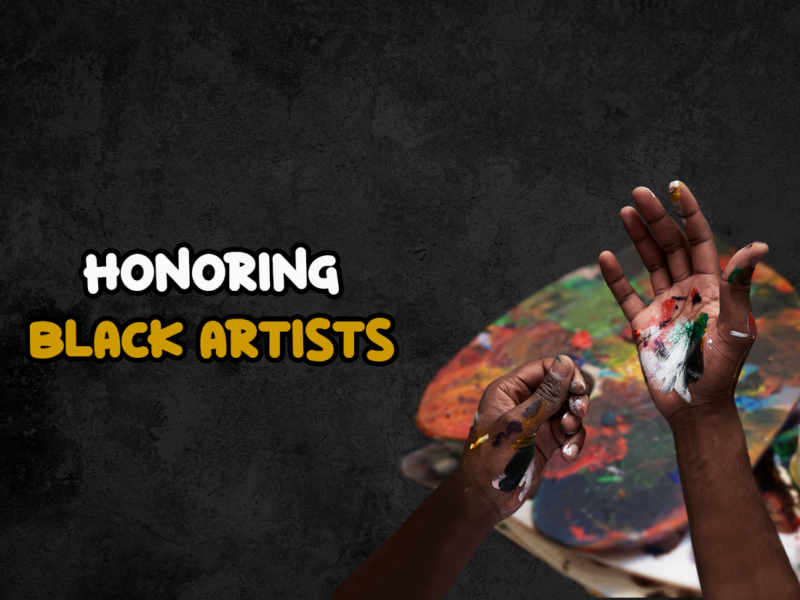 Honoring Black Artists
This Black History Month, we are tapping into the lifeblood of our excellence…creativity!
Here are 4 artists who are building community and embody the very qualities of originality and solidarity that make BHM, well, BLACK History!
Addonis channels his passion for addressing social issues through his paintings, echoing his inspirations, Charles White and Ernie Barnes, in capturing Black life. He has received numerous awards and commissions for his work, including for city and state governments, corporations, and educational institutions.
He is deeply involved with young talent, giving time and commitment to young people by teaching and establishing art programs for inner-city kids. He understands the power of inspiration to shape the lives we lead, the choices we make, and how we invest back into those around us.
Addonis released From Paris with Love, his first NFT, honoring renowned entertainer & civil rights activist, Josephine Baker. On the future of art, Addonis both heralds the ways in which technology can empower artists of color and speaks out about the ways in which technology can undermine ownership for artists of color.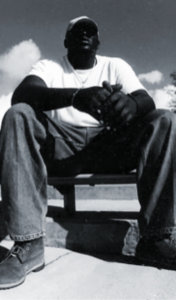 "The absence of the opportunity of art, is the absence of civilization."

-Addonis Parker
Jordyn Jay is a community organizer and producer based in Brooklyn, NY and the founder of the Black Trans Femmes in the Arts Collective (BTFA). She believes in the power of art to bring about sociopolitical change and is dedicated to using this power to achieve Black trans liberation.
Jordyn originally found her stride and avenues promoting solidarity with her experience when she discovered theater. After moving to NYC and finding the Black trans community, she wanted to create a space where Black Trans Femme artists could be seen and supported, leading to the creation of BTFA.
She blends the Black and trans experience with the power of an artist's collective in her efforts to showcase and champion underrepresented voices including the LGBTQ community..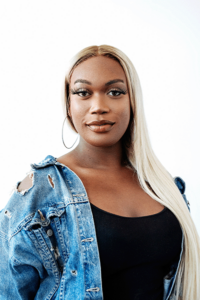 Jamilla Okubo is a multidisciplinary artist exploring her American, Kenyan, and Trinidadian identities through her work. She combines figurative painting, pattern/textile design, fashion, and storytelling to celebrate the Black body and its relationship to movement, expression, ideology, and culture.
Inspired by kanga cloth, she creates her own patterns based on the history, mythology, and vernacular of the African diaspora and prints them on paper or fabric for paintings, fashion, and performance work.
Our communities across America experience Blackness in very unique and distinctive ways. From recent immigrants to descendants of enslaved Black Americans, our Blackness is tied together with a common experience and differentiated by our unique cultural ties.
Jamilla threads three facets of Blackness together through her lived experience and acquired knowledge to showcase the expansiveness and complexity of identity.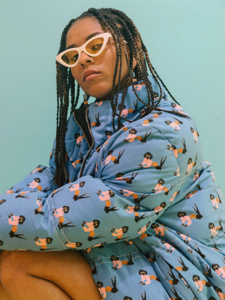 4. Phillip Michael Collins
Phillip Collins is a Tennessee-born art collector and marketer based in New York City. He created Good Black Art, a platform that invests in emerging Black artists and offers them access to sales, collaborations, exhibitions, and media opportunities.
With over a decade of experience working with major corporations in brand strategy, PR, talent management, and social media, Collins leverages his expertise to present the best emerging Black artists to the commercial art world through the first global e-commerce platform for Black talent to embrace our digital edge.
Phillip merges his experience abroad and his corporate knowledge with his identity as a Black man in several niches to uniquely amplify Black artistry.
At the core of #BlackHistory lies undeniable stories of resilience, inspiring life excerpts that radically challenge norms and expectations of what Blackness should adhere to. We continue to radically defy, rise in the face of strife, and build unapologetically.
We encourage you to revel in the undeniable genius of your ancestors this BHM. Tell your story in whatever way feels right. Your creativity is unlimited. That's #BlackArt!