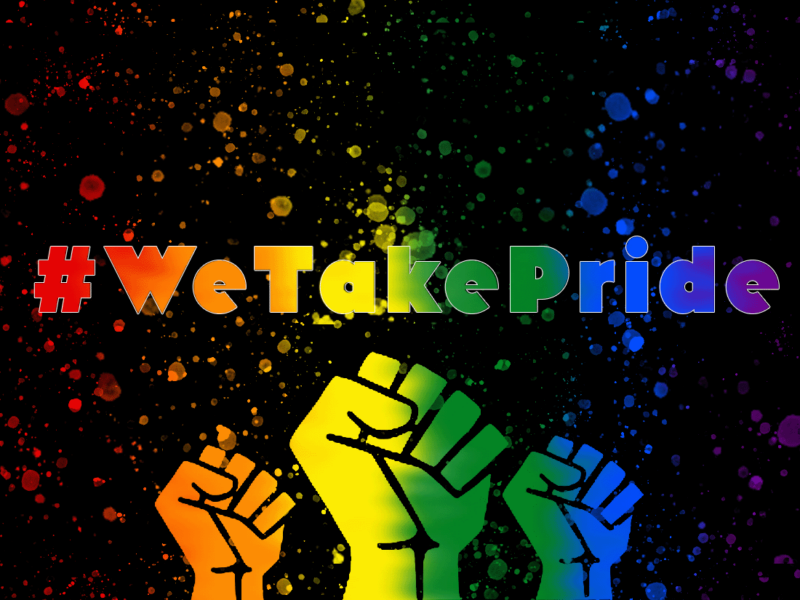 #WeTakePride
The liberty to live in your truth and love freely – what a powerful, yet simple concept. We pay homage to the leaders of the past, present and future who emerge from the LGBTQ+ community.
Many reports have been published on the disparity of the LGBTQ+ community across such areas as health care, mental health, police relations, and the workplace. Reality is much more concerning, however, when we look at our community. Black LGBTQ youth report higher symptoms of major depression (63%), higher than the overall LGBTQ youth population (55%), with Black transgender and nonbinary youth stating higher degrees of major depression (71%) than their cis-gender LGBTQ+ counterparts.
The importance of family and of acceptance are cited as leading factors in determining the experience for our youth and adults alike. When 77% of Black LGBTQ+ youth have stated hearing family members say negative things about LGBTQ+ people, it is up to us to make the change, to become Allies. There are several ways we can have an impact as a community and many ways we can make change at the individual level.
Here are 3 ways in which we can mobilize our efforts to make an impact!
1. #BuyBlack & Build Solidarity
Collective solidarity is critical in order to overcome the systemic hurdles that limit us. Step #1 is all about your dollars. In the same way we #BuyBlack, we can be intentional in buying from Black LGBTQ+ creators, entrepreneurs and employing their professional services. Swipe and tap your Black Royalty at countless businesses to help support and #BuildBlack!
Events like "coming out" are critical life moments that can transform youth's belief in self-worth and societal fit. Take the time to learn how this process can be anxiety and stress inducing and think of ways you can normalize the experience and increase the feeling of acceptance. Consider how heterosexual and cis-gendered individuals don't have to come out – that's the feeling LGBTQ+ people should have… no need to come out, just to live in their truth peacefully.
Everything from introducing yourself and signing your emails with your preferred pronouns to speaking up on the behalf of the LGBTQ+ community in public settings makes an impact. Consider leading the charge in your organization by asking about someone's preferred pronouns so they know you are sensitive to their gender identity. This small gesture goes a long way to release anxiety and avoid misgendering.
Our President uses the following:
Teri Williams
She/Her/Hers
President & COO
OneUnited Bank
Everything from school to health care can evolve to better support, educate and equip youth. Black LGBTQ+ members, particularly youth, are at an increased risk for suicide and homelessness, while places like school become a battle ground for their intersectionality, with race, sexuality, and potentially gender identity being targets for bullying and discrimination. Imagine a young person learning that Bayard Rustin was a key figure in the March on Washington Movement or that Lucy Hicks Anderson preceded Christine Jorgensen as the first prominent trans woman and was a pioneer for marriage equality. Standing in and living through their intersectional, queer identities these titans demonstrate exactly what it means to be #UnapologeticallyBlack. Learning about this history would encourage student to recognize LGBTQ+ contributions and respect diverse communities.
In the same way we advocate for accurate American history in schools that informs our youth about Black history, we can do the same with LGBTQ+ history. We can evaluate the impact school policies may have in fostering a culture that targets or marginalizes LGBTQ+ communities and advocate for a change towards more equitable education systems.
June is a month that inspires non-LGBTQ+ and LGBTQ+ groups alike around the world. Let's build societies where love and liberty are accessible to everyone, everywhere. Happy #Pride everyone!