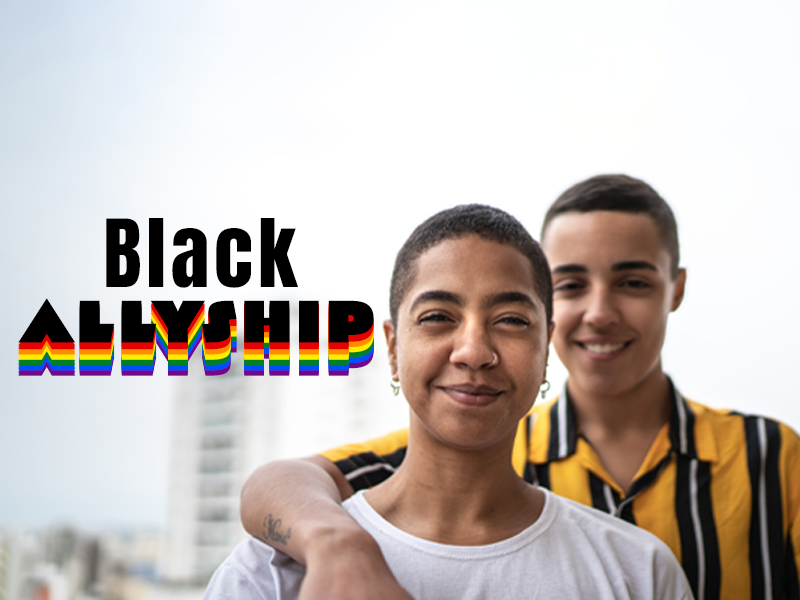 Black Allyship
Allyship is like friendship. There are many ways to show #BlackLove and this is one of the most powerful, a demonstration of solidarity! Being an ally goes beyond words by leveraging our resources to take action on behalf of the community. Just as we support our families, watching them soar to incredible heights, we include and embolden the Black LGBTQ+ community as they rise. The world has come to recognize that love is love… love feels the same regardless of the form it takes.
Throughout history LGBTQ+ community leaders have been on the forefront of civil rights.
Gladys Bentley, Bayard Rustin, Stormé DeLarverie, Alvin Ailey, Audre Lorde, Ernestine Eckstein, Marsha P. Johnson, and Willi Ninja are just a few social justice leaders who identified with the LGBTQ+ community. What a crew of #BlackRoyalty!
From civil rights to the groundbreaking visibility and empowerment of Pose, the iconic show placing trans women is leading roles, there is no denying the impact of Black LGBTQ+ leaders for our community. These leaders, young and old, took to the streets in the summer of 2020 to remind us that Black Trans rights are essential in our fight for #BlackLivesMatter.
We all need allies in life because they allow us to materialize and shape the world into a vision of equality. Let's use our power to shop with and economically support Black LGBTQ+ identifying businesses. Our collective financial support for the community is one of the most powerful ways we can show allyship and spread #BlackLove. #BuyBlack to #BuildBlack! k!