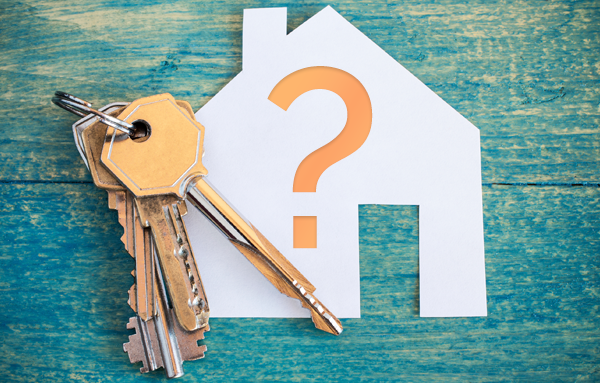 The Path to Homeownership: Where Do You Begin?
Owning a home can provide a lot of benefits, from tax advantages to building equity over time. But a home purchase will likely be one of the biggest financial commitments that you make in your life, so it can be a little scary and even overwhelming at times. Many people don't know where to start the process, but there are some excellent resources available to help potential homeowners.
According to a National Association of Realtors survey, more than a quarter (27%) of homebuyers last year were first-time buyers. This means that you're not alone as you begin your home buying journey. Lots of other people are in the same boat and have many of the same questions. Here are some tips and resources that you should review as you begin your journey to homeownership.
How Much Home Can I Afford?
Knowing how much you can afford should be one of the first things that you look at in the home buying process. Looking at million dollar homes in gated communities may be fun, but you should be realistic about your finances when considering your first home.
The initial step in the home buying process should involve coming up with a reasonable budget for your home. Take a look at how much money you make, how much you anticipate in expenses, and how much you have saved for a down payment. There are many online tools available for creating a home buying budget, but one of the best can be found here.
Hidden Costs of Homeownership
While many people may see financial benefits after they purchase a home, there are some costs that new homeowners need to be aware of. Homeowners insurance, property taxes, and homeowner association (HOA) fees are likely things that you've never had to think about before.
Your real estate agent can tell you whether you will need to pay HOA fees for a particular home. Your local county property office can also provide you with details on property taxes. Be sure to include these sometimes-forgotten costs in your budget.
Making a Wish List
With your budget in mind, the fun part of the home buying process can now begin. What are some of the must-haves for your home? The National Association of Realtors has developed a "Define your Dream Home" worksheet here that you can use to prioritize the features that are most important to you. Remember to consider things like schools (even if you don't have kids now – planning ahead never hurts) and commuting time.
Once you have your wish list made, you may want to start looking at homes online or contact a real estate agent. Most people use the internet to start their home search; a good list of online resources to start your search can be found here. You can also check out this list of questions to consider when selecting a real estate agent.
Finding a Home Loan
Finding a lender is an important decision in the home buying process.
You can start your search at your local bank, but you may also want to consider a lender that is community-focused. For example, OneUnited Bank is a Black-owned bank and Community Development Financial Institution that provides loans in urban communities in Boston, Los Angeles and Miami.
Impact of Credit Score
Your credit score can have a big impact on whether or not you qualify for a low-interest single family mortgage. Homebuyers need to have a good handle on their credit situation before talking to a lender or real estate agent. Every American is entitled to a free credit report every year. You can get educated on credit reports here, then go to www.annualcreditreport.com to get your free report.
Your credit score is a key factor in qualifying you for a loan. The higher your score, the better chance you have to qualify for loans with a lower interest rate. If you need to improve your credit score, there are various action steps that you can take to rebuild credit. Consumers who are seeking to improve their credit scores before buying a home should also consider a secured credit card, which can help strengthen credit. Consistently using a secured card and paying all of your bills on time can be the fastest way to improve your credit score and speed up the path to homeownership.
The key to following the path to homeownership is to avoid getting overwhelmed. Simply take one step at a time!