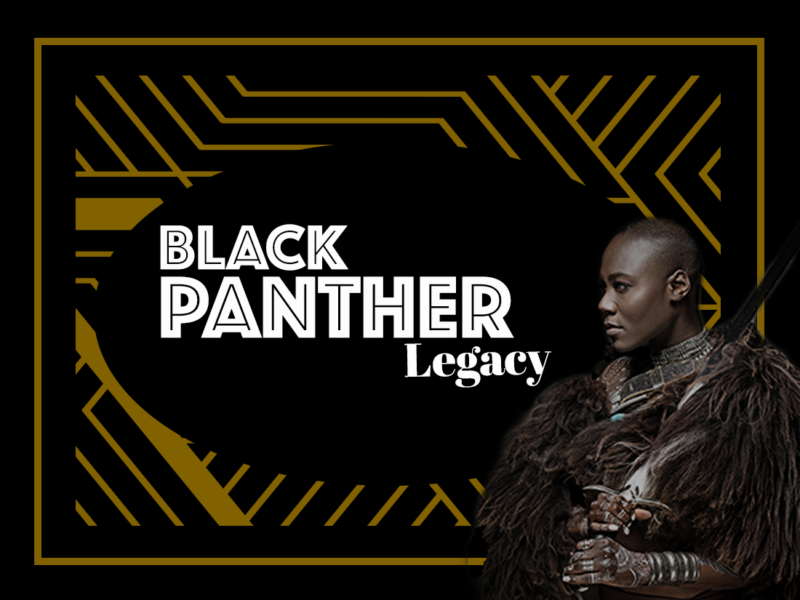 The Black Panther Legacy
Black Women Forever, Black Music Forever, Black Money Forever, Wakanda Forever! As the nation's largest Black owned bank, we understand that representation matters.
5 years ago, we stated that Black Panther would #MakeBlackHistory and the film proved us right. Today, young kids across the world see themselves reflected in a regal community! Here's how the power of representation continues to matter.
The new film, Black Panther: Wakanda Forever, introduces us to a world after T'challa, with the passing of beloved actor and herald of #BlackExcellence, Chadwick Boseman. As if echoing the past several years, where we see Black men leave us prematurely, Black Panther: Wakanda Forever, mirrors our outcry over the loss of Black life. Yet, just like the resilience of the Black community and Black businesses through the COVID-19 Pandemic, the Kingdom continues. The Black community continues!
If you believe it, you can achieve it. The history of fantasy, however, has not been diverse. We are making strides to change this paradigm with the rise of the Black superhero. The second coming of Black Panther reconfirms the belief that Black can be anything! Mermaids, elves, or characters based outside of anything earthly shouldn't be limited. And our dreams to overturn systemic racism, build wealth and close the racial wealth gap, should also not be limited. The light of Wakanda shines. The future is bright: the future is Black.
T'Challa's greatest champions are the women of Wakanda. Shuri, Okoye, Nakia, and Queen Ramonda rise to prominence in a way that simulates the significance of Black women in our community as they endlessly rise to the occasion. Much like the elite warriors in the recently released movie, The Woman King, these warriors embody grace, fortitude, and leadership!
We continue to see Black women entrepreneurs, elected officials and community organizers shine to improve the lives of the Black community. Our President & COO, Teri Williams, was recently recognized by Forbes as 50 over 50 Women with money! Yes, #BlackGirlMagic!
None other than Rihanna came out of her music hiatus. That's short for: "Finally, she returns!" And it doesn't stop there. The film's soundtrack includes a legion of #BlackMusic with 19 original tracks and over 40 international artists including Tems, Burna Boy, PinkPantheress, Future, Stormzy, and Rema as well as rising artists. Our music tells our story and impacts global culture.
Black Panther currently holds the record for the highest-grossing film by a Black filmmaker, the third highest-grossing film in domestic history, and the ninth highest-grossing film of all time, worldwide! Much of this success is due to the power of the #BuyBlack movement.
The Black Panther: Wakanda Forever trailers already boast tens of millions of views and presale tickets are quickly selling out! #BlackMoneyMatters yet again and box office records can be re-broken when we show up!
Black Panther touches on societal pain points, ignites our sense of wonder, and unlocks our permission to reflect on the royalty of our ancestry. In our ancestors we find reprieve, however we also find joy, strength, and clarity. It's great to enjoy the strength of the story, while we build on the strength of our families and community. Let's come together, create viewing parties, and enjoy the evolution of one of our favorite superhero series! #WakandaForever