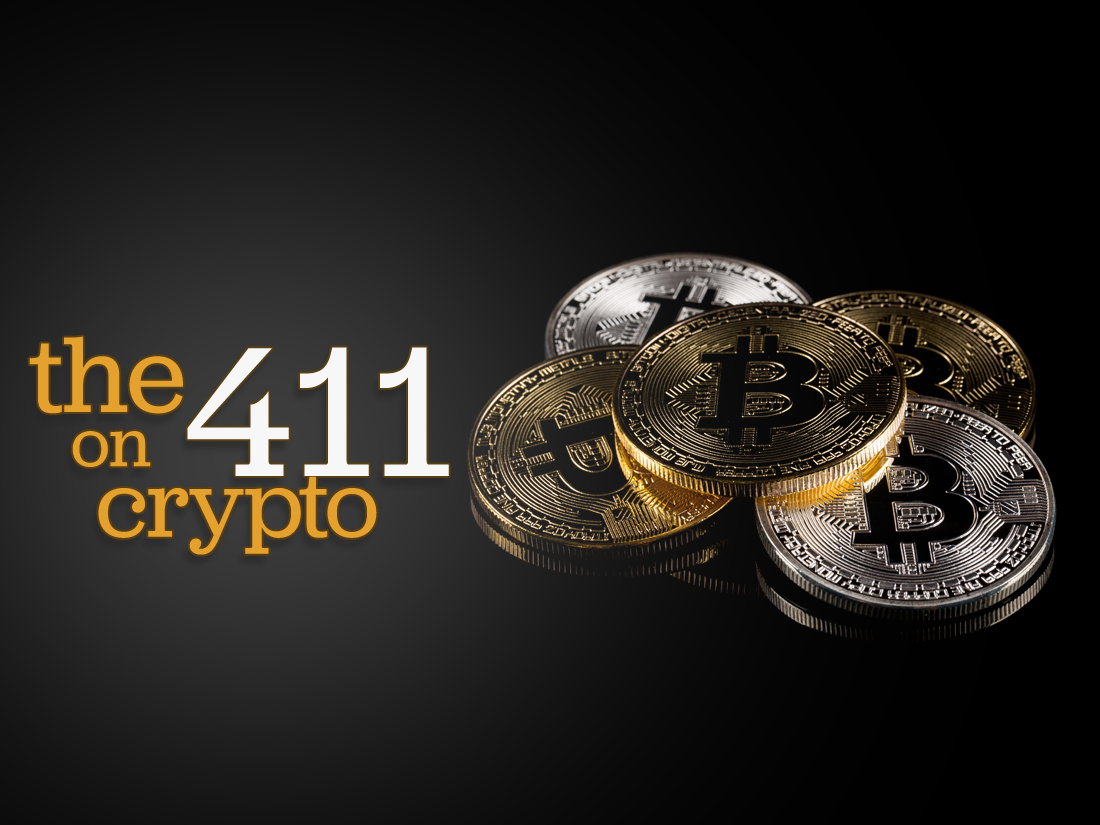 The 411 On Crypto
So, cryptocurrency. What's the 411? (Unfortunately, no relation to the timeless Mary J. Blige album.) Don't worry, we're here to break it down for you.
Let's start with "What is cryptocurrency?."
Essentially cryptocurrency or crypto is decentralized digital money you can use to buy and sell goods without the need of an intermediary. What makes crypto special is that it is based on blockchain technology, where all transactions are securely documented on a digital ledger with strong cryptography (a fancy term for encryption of information). There are many forms of these currencies. You've probably heard the term Bitcoin before, or maybe you've heard of the smart contract enabled Ethereum and Cardano. You may have even heard of Tether, a more well-known Stablecoin. Honestly, there are many different cryptocurrencies available out in the world, and more to come. You can check out the twelve most popular here!
Now let's talk about how to access cryptocurrency.
There are several ways in which you can purchase cryptocurrencies, but the most popular is to directly purchase crypto "coins" from something called an exchange.
Popular online brokers and cryptocurrency exchanges include Binance, Coinbase, eToro, and Gemini. Each offers access to dozens and dozens of different cryptocurrencies. It's important to note that not all coins are available through all of the exchanges. As part of your research before you invest in a cryptocurrency be sure that the exchange you sign-up with supports the currency you intend to purchase.
Other ways of gaining access to certain currencies include going through payment platforms like PayPal and CashApp. Storing your currency in cold and hot wallets offer more security than keeping them in apps, which we go into more detail here!
Historically, the Black community has been kept from the gates of wealth. Now is our time to explore options to build wealth in our community! We can use these new found tools to build out our individual and collective strategies to make up for stolen time, increase generational wealth in our community and eliminate the #RacialWealthGap. From using NFT's to increase equity for artists to financing small businesses, there is no end to how we can use new financial technologies to help our community grow.
As digital assets, cryptocurrencies may be added to your investment strategy, but it's generally advised that this part of your portfolio be funded by money you can afford to lose. Like any form of investment, there are always risks associated, especially as cryptocurrencies are relatively new and less regulated. Historically digital currencies have seen unpredictable volatility. Stablecoins seek to pin their market value to external reference points such as reserve assets (like gold as an example). In this sense they attempt to offer the best of both worlds, instantaneous processing and payment privacy, and volatility-free stable valuations of fiat currencies. However, all cryptocurrencies bring investment risk.
When you combine the liberating aspects of decentralized finance and the creativity of our community there is no limit to what we can achieve.
Tonya Evans, an accomplished academic and administrator, and world-renowned speaker with over 20 years of experience in law, innovation, academia, and entrepreneurship, is a fabulous resource for additional learning. She is revolutionizing the future of finance, encouraging financial inclusion and innovation, and embodies some serious levels of #BlackExcellence. Don't miss her free masterclass, From Cash to Crypto™ where she details everything you need to know. Trust us, it's not one to miss!
Everything you need to know about the next generation of crypto leaders in our community can be found in our Black Crypto League article.
Are you ready for your crypto journey? We encourage you to dig in and research the parts that fascinate you. There is a lot to learn and incredible innovations coming out of our community. It's time to digitize our wealth and #BuildBlack!
Important note: Now when your friends ask, "What's the crypto 411, hun?", you can say, "OneUnited's got it going on!" and share our crypto guide! Yes, we have been listening to "What's the 411?" on repeat and don't see any problem with it.
OneUnited Bank is not an authorized wealth advisor. The information shared within our financial literacy articles is purely informational and is not a recommendation to buy or sell any security, cryptocurrency, or investment strategy in any account. This is not an offer or sale of a security, not a research report and is not designed to serve as the basis of any investment decision. All investments involve risk, including the loss of principle. Past performance does not indicate future earnings. Cryptocurrency is not FDIC insured.