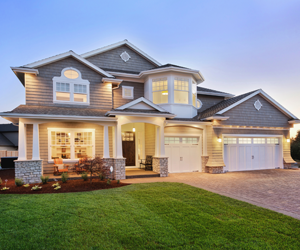 Fixed vs. Variable Rates: What's the Difference and Why It Matters
There are two types of rates tied to your loans, whether they're mortgages, credit cards or auto loans. They're either fixed or variable rate. What, exactly, is the difference between the two?
The Consumer Finance Protection Bureau – the main government advocacy agency for consumer financial services – provides a simple definition of the two terms:
Fixed-rate financing means the interest rate on your loan doesn't change over the life of your loan. You'll know the amount of your payment for each month and the total you will pay over the life of the loan, including the interest. You might prefer fixed rates if you are looking for a loan payment that won't fluctuate.
The interest rate on your loan can change with variable rate financing, based on the prime rate or another rate called an "index." With a variable rate loan, the interest rate changes as the index rate changes. It can go up or down. Because your interest rate can go up, your monthly payment can also go up. The longer the term of the loan, the riskier a variable rate loan can be for a borrower. There's more time for the rate to increase.

A variable rate loan can be based on something called the prime rate. This is the most commonly used index on which variable rates are based. The big news here is that on Dec. 15, 2015, for the first time in nearly 10 years, the Federal Reserve raised a key interest rate that banks use to set the prime rate. As a result, a number of large banks announced that they would be increasing the prime rate on variable loans on Dec. 16, 2015. Major banks raised the prime rate from 3.25 percent to 3.5 percent.

The lender sets the interest rate with a fixed rate loan and it's not subject to change over the life of the loan. OneUnited Bank offers fixed rate home loans for 30 and 15 years. The interest rate is set at a competitive rate and borrowers do not have to worry about their interest rate – and therefore their monthly mortgage payment – going up when the Federal Reserve raises interest rates again. This can offer you predictability and help you set your budget. There are no surprises from one month to the next.

The UNITY Visa secured credit card from OneUnited Bank also offers a fixed interest rate, so customers can anticipate how much they'll be paying in interest.

Variable rate loans may only benefit borrowers when interest rates are on the decline, but recent signs from the Federal Reserve indicate that this is not the case. It's possible that we may see further increases in the prime rate. Keep an eye on the terms and conditions of your loan and consider OneUnited Bank for fixed rate home loans and credit cards.