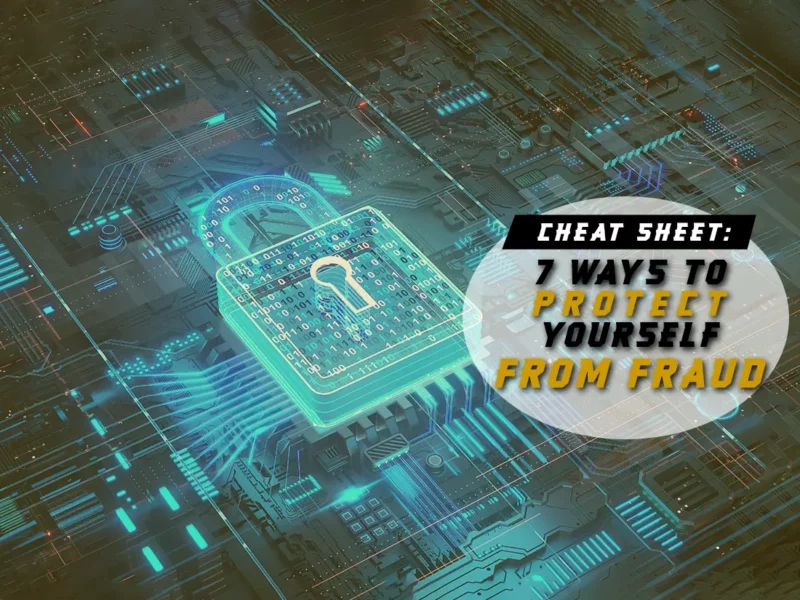 Cheat Sheet: 7 Ways to Protect Yourself from Fraud
Upgrade your defenses today against scammers by recognizing their movements. Take these 7 steps to secure your accounts.
Stick with us as we break down the most common scams and equip you with our cheat sheet to increase your financial security!
Scammers use various deceptive methods to target unsuspecting individuals through text, email, phone calls, or even physical letters.
Regardless of the technique, you should maintain a vigilant eye for the following warning signs: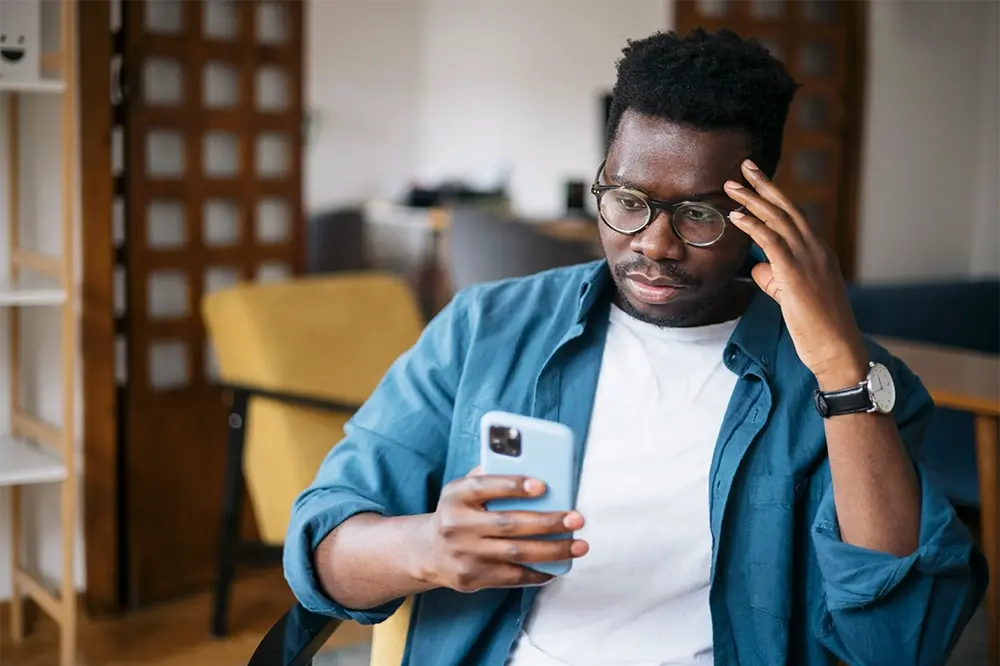 Phishing Scams
Phishing scams are imitations of legit financial institutions through direct contact to get you to reveal your personal or account details.
Unsolicited contact: When someone you do not know contacts you unexpectedly through phone, email, text, or direct message asking for money or your personal information, like account verification codes, bank account numbers, or PIN numbers.
Never click on links or download an attachment from a sender you don't know. OneUnited Bank will never call, text, or email you asking for confidential information or account details.
Emotional persuasion: Scammers' main goal is to get you to act before you have the time to think. They will contact you using alarming phone calls, emails, or text messages to create a false sense of urgency.
The caller may impersonate a OneUnited Bank employee and suggest there is a problem requiring immediate attention. Do not reveal any information until you have verified the identity of the caller and assured their claim is legitimate.
Verify the authenticity of any communication by contacting OneUnited Bank Customer Care directly using the official phone number or website listed on your account statement.
Unconventional payment methods: Be cautious if you are asked to make payments using abnormal methods such as gift cards, bitcoin, prepaid debit cards, or digital currency (such as Zelle, PayPal, CashApp or Venmo) to resolve supposed fraud claims.
Card Fraud
Card fraud occurs when fraudsters gain access to your debit or credit card information and use it for unauthorized transactions or online purchases.
How to Protect Yourself:
Keep your cards in a safe place and report any lost or stolen cards immediately.
Regularly check your account balances and transaction history through online or mobile banking.
Set up transaction alerts in your account to receive notifications for card activity.
Be vigilant when making card payments in public places and ensure that the point-of-sale (POS) terminal is legitimate and secure.
In Card Command, add your digital card to your digital wallet to use it in place of your physical card while out and about.

This is safer than a physical card as it cannot be stolen from your wallet or accessed without your credentials.
You can turn your card off conveniently in Card Command in case your card is missing or stolen.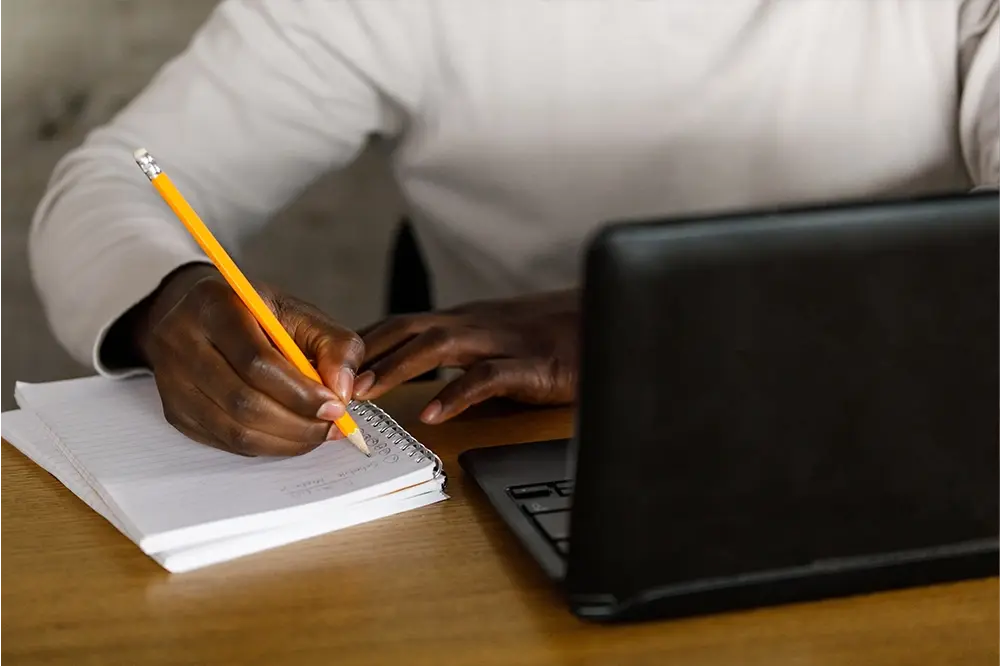 The OneUnited Bank Security Cheatsheet
1. Keep your contact information up to date.
Regularly updating your password every 3-6 months assures that even if someone accesses your old or saved passwords, they will no longer be useful.
2. Protect your private banking information by limiting who you share it with.
3. Create a STRONG password. This is your defense against hackers. The stronger your password, the better.
Use special characters and numbers
Avoid common words or personal dates, like your birthday
Avoid highly predictable passwords, like 1234. Don't even think about 0000!
4. Turn on mobile push notifications from your OneUnited Bank mobile app.
If your account is compromised or we notice unusual activity, we can contact you quickly to address the concern.
With Card Command, we'll send instant purchase notifications to notify you every time your debit card is used.
5. Enable two-factor authentication on our OneUnited Bank mobile app.
Two-factor makes life harder for fraudsters by implementing extra identity checks on payments.
6. Enable biometrics (fingerprint or facial recognition).
This data is heavily encrypted, meaning that even if a hacker were to access it, all they would see is concealed (unreadable) data.
Using biometrics instead of a typed password is easier and less prone to an error, like a typo, when you log in.
7. Updating your phone, tablet, and computer to the most recent operating systems and browsers assures you have the best software to defend against hackers.
Keep your security defenses high by monitoring your account, updating your passwords, and using the most secure means to defend your account from scammers.
At OneUnited Bank, you get the best service with proactive security and state-of-the-art technology. You can rest assured that you are covered! #BankBlack