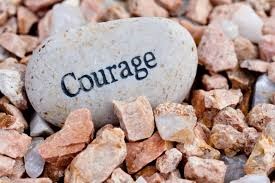 The 10 Best Straight-Up Financial Tips You'll Ever Receive!
When we read financial advice… we're always left thinking the writer is missing the point. All the recommendations are for people with lots of resources, who just need to save a little more or invest a little better. But what if you're on the other size of zero… like most people? How do you make "a dollar out of fifteen cents"? Well… here are 10 straight-up financial tips.
No one has as much money as they appear to (so don't try to keep up with the Joneses or Kardashians).
You don't need a lot of money to look successful (one nice suit and/or dress and a good pair of shoes will do).
Yes, "they" are trying to take

your

money ("they" is everybody… but your mom. Ok, sometimes even your mom! So negotiate everything.).
If you touch it, you spend it… so don't touch ALL of it (yes… an "automatic-direct-deposit-savings-plan-taken-out-of-your-paycheck-before-you-touch-it"… is the only way to go).
You need to take risks to achieve wealth (no risk, no reward is actually true).
You need savings to take risks (see #4).
You need a "kitchen cabinet" (family & friends you trust to help make better financial decisions… trust is the most important word).
You need courage to be an effective risk-taker (get as much information as you can, then move forward using your best judgement… knowing it will be scary at times).
You need to follow three plans at once… and only three (plans don't always work out, so you need multiple plans; but without focus plans never work out, so focus on three).
Always remember, when you don't succeed… try again! ("Success is the ability to go from failure to failure without losing your enthusiasm!" – Winston Churchill).
Our bonus tip… get busy!