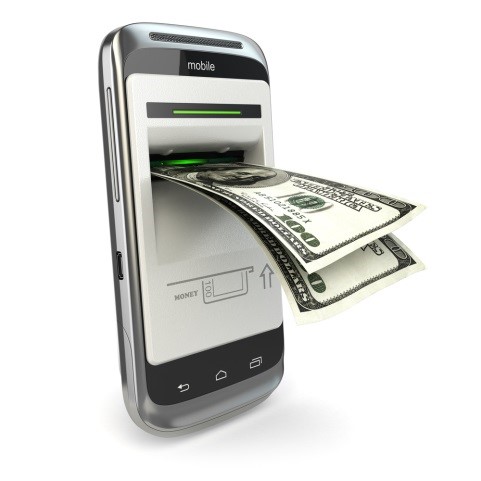 What Should You Look for in a Mobile Banking App?
Online banking has become an important part of personal and business banking for several years now, and it has really changed the way many people manage their bank accounts. You can access your account, pay your bills, make transfers, and more without stepping foot into a branch. Mobile banking apps take this convenience to the next level; all you need to do is tap your smartphone a few times, and you'll have access to your account.
Does that mean everyone uses mobile banking? In a 2013 Federal Reserve annual survey on mobile banking, more respondents showed a likelihood to use their mobile phones to bank than ever before. Some of the more interesting numbers revealed in the survey include the following:
87% of US adults have a cellphone and 61% of the phones owned are smartphones
33% of all cellphone owners have used mobile banking in the past 12 months. That number goes up to 51% for smartphone owners
93% of mobile banking users check their account balances
57% of mobile banking users have made transfers among accounts
38% have used mobile deposit
17% of mobile banking users have made a mobile payment
The trend toward mobile banking certainly makes sense. More Americans are doing more with their mobile devices than ever before. Plus, there's the added convenience of not needing to find and visit a branch in order to perform banking tasks; a secure network connection is all that is necessary to get many tasks accomplished. Still, mobile banking hasn't received 100% support from banking customers.
But even though there has been a large upswing in the number of banking customers who use mobile banking, a whopping two-thirds of Americans still need to be convinced. There are a number of reasons why so many people are resistant to mobile banking services. The most cited reasons include a lack of capabilities, a desire to pay by cash or debit, and security concerns.
Therefore, the question must be asked: What features should you be looking for in a mobile banking app to enjoy the benefits and capabilities of mobile banking? Here is a short list:
App on Multiple Platforms: Are you an Apple or Android person? When it comes to mobile banking, it shouldn't matter. Make sure your bank has an app for multiple platforms to ensure a wide variety of options for mobile banking, even if you switch phones in the future.
Multiple Ways to Access Account Anytime: 24/7 access, text alerts and real-time updates are just some of the features you should look for from your bank.
Security: Your mobile banking app is more secure than you think, incorporating the highest-level security measures to keep your money, and your account information, safe. Still, there are things individual users can do to protect their accounts. Best practices include keeping your mobile phone in a secure place, using protection features in case it is lost or stolen, and creating a unique password for your account that can't easily be obtained.
OneUnited Bank offers mobile banking to all of our banking customers. Visit www.oneunited.com for more information about our mobile app, text banking, and more.