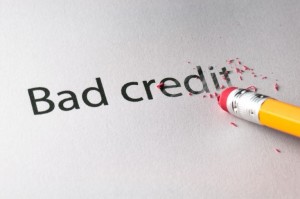 Mistakes can happen. However, if you have ever missed a payment, defaulted on a loan or simply have too much debt, this could greatly impact your credit score. Your credit score is the number calculated from several different criteria. Credit utilization, payment history, and delinquencies will all factor into your credit score. A lower score could affect your ability to apply for new credit, purchase or rent property, or even obtain a job.
Although it is very easy to lower your score, rebuilding your credit takes some time. You will need to pay down your debt, settle any delinquent accounts, and always make sure to make your payments on time each month. In the meantime, obtaining credit can be a major challenge. There are credit cards for bad credit out there, but some are better than others. Here are several things to keep in mind:
If an offer is too good to be true, it probably is. There are scammers out there who will take advantage of your situation and rip you off. They may charge you a high APR or gauge you with an inordinate amount of fees
Stay away from prepaid debit cards. Although they might try to sway you with big promises and celebrity endorsements, they do nothing to help you rebuild your credit as they don't report to any of the 3 major credit bureaus. Many prepaid debit cards come with a number of fees as well.
Shop around for secured credit cards instead. Individuals who are looking for credit cards for poor credit might want to consider a secured credit card. A secured credit card is different from prepaid cards because they report to the 3 major credit bureaus. There are less fees than prepaid cards and there are lower rates than unsecured credit cards because the customer puts down a deposit, which generally serves as the credit line.
OneUnited Bank's UNITY Visa is a Visa credit card, so you can use it anywhere that accepts Visa. It has a fixed APR that is lower than many of the other secured credit cards out there. UNITY Visa cardholders are also eligible to review OneUnited's How to Rebuild Credit program, so they can solidify their credit for good. If you are looking for a credit card for bad credit, the UNITY Visa is a great option. Contact us today to learn more.