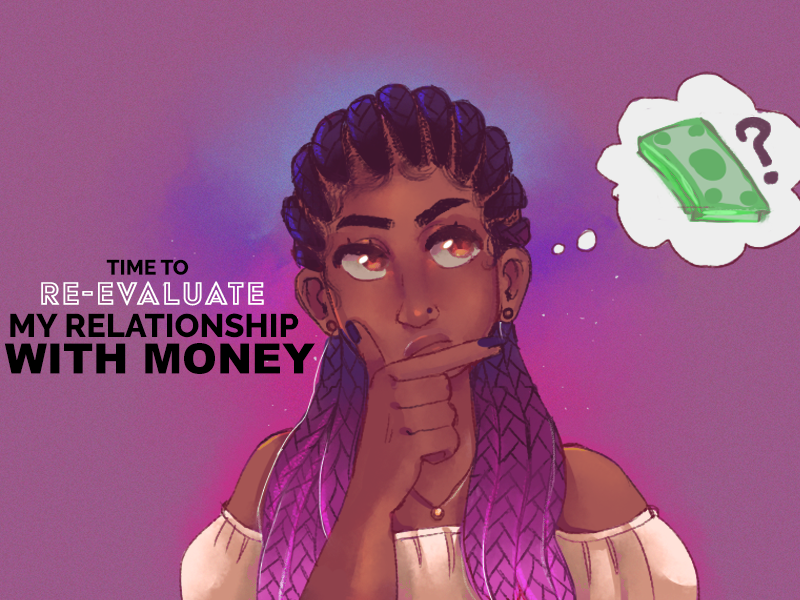 Time to Re-evaluate My Relationship with Money
Every cloud has a silver lining!
You're working from home and practicing social distancing…and saving money on transportation, dining out, dry cleaning and shopping! You lost your job…but you're able to receive unemployment including $600 more per week from the federal government and a stimulus check! Your business has been impacted by COVID-19-but you can access the Paycheck Protection Program. COVID-19 is changing our relationship with money, which is a silver lining of the Coronavirus pandemic.
Let's ignore the white gaze as we make future money decisions.
In the first episode of the new Netflix series #BlackAF, Kenya Barris starts a conversation about his need to look a certain way to showcase his success to white people as originating from slavery when our ancestors dressed in their "Sunday Best" to attend church. He then uses all the names we use to describe the look (swaggy, icy, dripped, hard, hot, clean, flex, tight, saucy, sharp, smooth, etc.) and stresses how difficult and expensive it is to keep up the look. Toni Morrison showed us the power of rejecting the white gaze. Let's follow her lead and shop smartly in the future!
Let's re-evaluate the purpose for our money.
We're always told to save for a rainy day. We just didn't expect the long-lasting pandemic storm. The shutdown has forced us to focus on necessities: food, shelter and health. We're learning to live with less and in some cases ask for help and in other cases provide help to others. With focus, comes strength. We now understand that our money serves a higher purpose and the importance of savings.
As we begin to prepare for a post COVID-19 economy, let's re-evaluate our relationship with money, start an automatic savings plan and make better decision for our financial well-being.