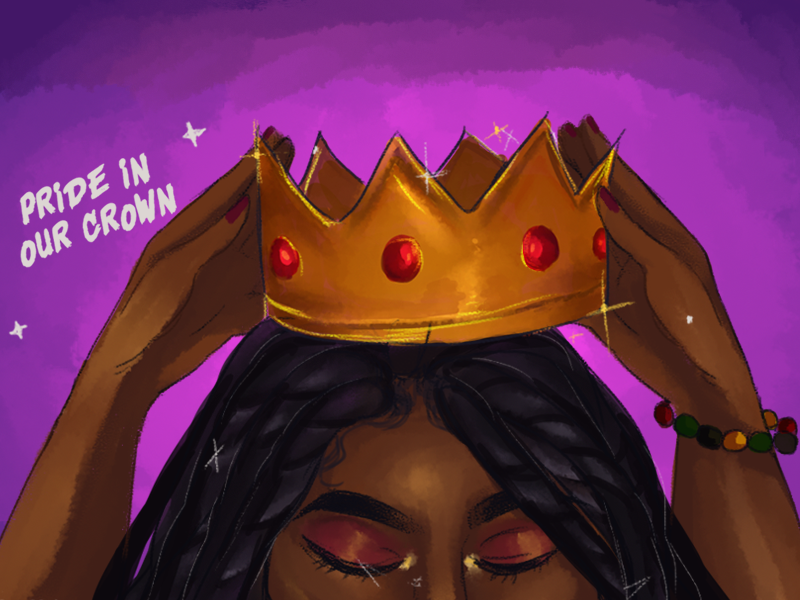 Pride in Our Crown
Black hair represents a significant part of our history. It's our crown, symbolizing our pride, freedom, and empowerment. Our hairstyles reflect our authenticity and identity. Royalty runs in our DNA and we wear our crown with pride. This Black History Month, we celebrate our crown!
Does your bank respect your crown?
Hairstyles – from wigs to braids – can be dated back centuries to African civilizations. Even though our civil rights were prohibited, Black people found creative freedom with our hairstyles. These hairstyles over time have been deemed important in the reclamation of our hair and how we identify with it.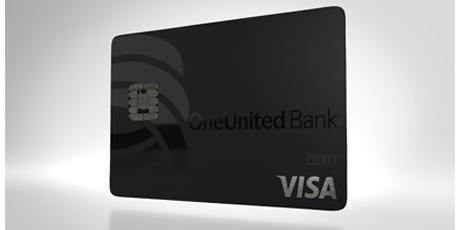 Certain hairstyles carried significant meanings unique to each person. In ancient civilizations, hairstyles indicated someone's social status or tribe. For example, wigs signified royalty and wealth in ancient Egypt. The expensive wigs were made of human and synthetic hair and decorated with beads, ribbons, and gold. Today wigs, braids, and weaves (extensions) are trendy and seen all across pop-culture worn by many celebrities and public figures across the globe. At the beginning of her career, rapper Nicki Minaj was known for her bright and colorful wigs to match her persona. Wigs today continue to denote someone's wealth, because the more expensive it is, the better it may be.
We cannot discuss Black hair accessories without mentioning beads, or trade beads. For centuries, beads were used as currency for exchanging goods. Similar to wigs, beads represented social status, like puberty, marriage, and many more. They became popular as hair decor for natural or protective styles for Black hair. Solange gave us Black, bold, and beautiful styles in the powerful video release of her single, Don't Touch My Hair featuring Sampha. Trade beads decorate her braids as she sings lyrics expressing our experiences and frustrations in a world that tries to control our hair.
The durag was made as a way for slaves to maintain and control their hair in the 19th century. During the mid-19th century, the Doo-rag switched from being a method of protection to a fashion statement in mainstream America. Black men often wear durags as a fashion accessory to compliment their outfits. But the peak of durag influence came as social media birthed the "wave check" — an internet challenge when someone unravels their durag to unveil their brand new waves. Do you remember when Solange broke the internet while stepping out on the red carpet wearing a black durag with a gold halo surrounding it at the 2018 Met Gala? She shows us how to be unapologetically, Black by stepping in and embracing our culture through our hair.
The Black Power Movement of the 1960's became an era of hair reclamation. The movement gave rise to the Afro, movement away from European standards and towards embracing and celebrating our natural hair state, along with bold print head wraps. Activists like Jesse Jackson and Angela Davis fought for our civil rights while wearing the Fro with pride, and entertainers and artists like Erykah Badu – famous for her soulful music sung from a Black woman's experience – performed while rocking a beautifully, wrapped scarf. The cloths are decorated in different patterns and colors to accentuate the face. Helen Bradley Griebel compares Black women wearing head wraps, "as a queen might wear a crown." A crown we should wear with pride.
Wear your crown with pride!
Black hair is our crown symbolizing our pride, freedom, and empowerment. It is not simply Black hair. It's a representation of the hardships we've faced and how we can turn negative experiences into a positive one. We took our hairstyles and reinvented them in ways to reflect our authenticity and identity. Royalty runs in our DNA. Claim your throne, BankBlack", BuyBlack, and wear your crown with pride.