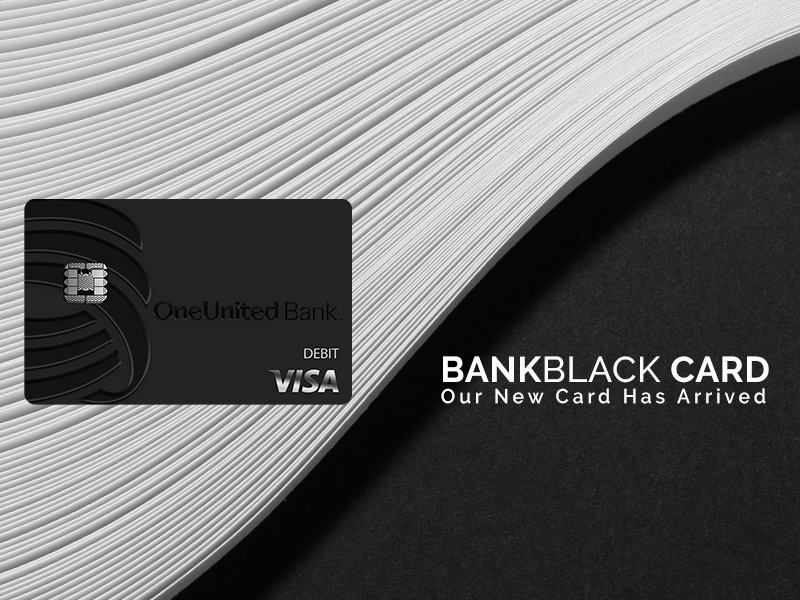 Introducing the BankBlack Card!
Our new BankBlack Card has arrived!
The black-on-black design makes a powerful statement that represents your financial accomplishments, sophistication, and willingness to help our community come together and act as a unified force.
The BankBlack Visa Debit Card offers BankBlack Early Pay to get paid up to 2 days early and the #BankBlack World of Benefits including and 30,000 surcharge free ATMs nationwide.
Our ability to use technology is the key to our financial prosperity and community protection. With the Tap to Pay "contactless" technology, you simply tap your card to make purchases and you're on your way in seconds. Each card has chip technology with your name and card number on the back for state-of-the-art security. With the BankBlack Card, you simply tap, pay and go.
Simply get the card or change your card design by visiting "Additional Services" in online banking or "More" in Mobile Banking.
Our new BankBlack Card represents #BlackExcellence in technology and the power of the #BankBlack Movement.