At OneUnited Bank, we are committed to serving you with the best personal banking services. As a Member, you join the thousands of families and business owners across the country who are committed to the development of urban communities just like yours. With a Personal Banking Membership, you can obtain: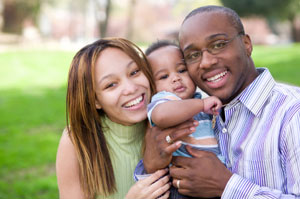 Great rates with our internet products
Free online banking
Free balance alerts
Free online bill payment services
Free Visa Debit card
No or low monthly account maintenance fees
No or low minimum balances to avoid fees
No ATM fees for proprietary ATMs
No check cashing fees
No transaction or per check fees
Free 24 hour telephone banking
Convenient banking by mail and direct deposit
Convenient personal service by phone
Free membership for senior citizens 65 and over and youth 18 and under!
For more information on our personal banking membership, see OneUnited Bank Truth In Savings Disclosures in our branches or online for Internet Membership and Internet Products.
Become a Member of OneUnited Bank and choose the Membership type to best meet your needs. Our Membership Program offers packages of unique checking, savings and money market accounts that are affordable and convenient. Open a bank account online today