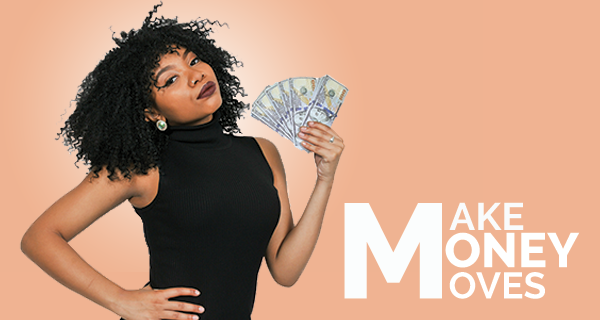 Money Lessons From Rihanna
Seven years ago, Robyn Rihanna Fenty let the world know in her song "Pour It Up" that her "pockets deep and [that] they never end." So, we aren't surprised that this Queen has been announced by Forbes as the wealthiest female musician on the planet!
While she's known for hits, there's much we can learn from her when it comes to making money moves.
1. Multiple Sources of Income
Not only does she sing, but Rihanna also runs her own makeup line, Fenty Beauty, and as well as two clothing lines, Savage X Fenty and Fenty Maison which released its first collection this past May. In addition to these ventures, Rihanna has a nonprofit organization dedicated to improving the lives of young people in impoverished communities and also owns the masters to all of her records.
For Rihanna, it seems that having multiple streams of income (in areas that are personal and feel right to her) is a key to making successful money moves. We couldn't agree more.
2. Know When, Where, and How Your Money Moves
In addition to making these huge money moves, Rihanna also is keenly aware of when, where, and how her money moves. She holds an estimated 15% stake in the $3 billion Fenty Beauty line, ensuring she continues to build wealth from her brand. When she sold her L.A. mansion, she did so at a profit of over half a million. Her business instincts and knowledge not only lead her to make smart investments, but to keep this money moving and growing.
3. Do What Feels Right for You
Part of the reason why Rihanna's ventures are so successful is because they are in areas she's most passionate about: music, fashion, and philanthropy. Rihanna was inspired to create Fenty Beauty after noticing a lack of makeup products dedicated to traditionally "hard-to-match" skin tones and types. Her first release from the makeup line included foundation with 50 shades which was met with very emotional responses from fans who now had a foundation that matched their skin. With her fashion lines, Rihanna seeks to make women of all sizes look and feel their ultimate best. And with the Clara Lionel Foundation, she seeks to give impoverished children the resources they need to thrive.
Because money is personal, there's tremendous power in where and how you spend it. Let it work for you when you #BankBlack with OneUnited.