With the Smart Home Loan, you get a great rate and great service! Our Branch Managers are committed to our mission to ensure customers achieve their goal to purchase a new home or refinance their existing home.
Chief Retail Officer
Sherri Brewer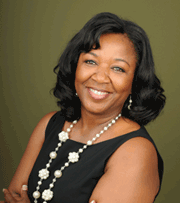 Sherri manages our branch staff to ensure they understand your goals and provides all the information and assistance you need every step of the way. She ensures our Managers help you make a smart home loan decision.
Managers
Any of our managers can help you achieve your goals of purchasing or refinancing your home! We are 100% committed to excellent customer service.