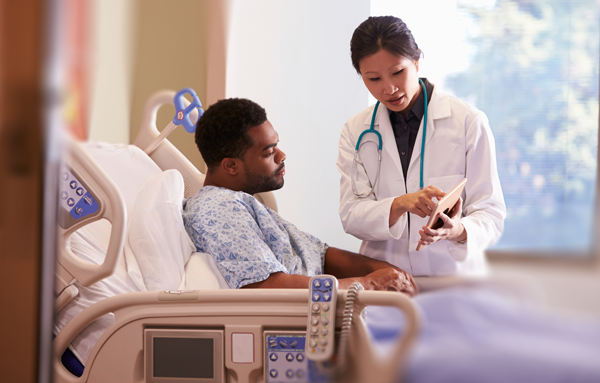 Keeping Big Life Events from Negatively Impacting Your Life
Throughout a lifetime many transitions take place, affecting your life and influencing your decisions. How you respond to those life changes and the choices you make during those big events can alter the course of your future.

While we plan for many changes in life, there are also a few surprises which can throw us off course physically, mentally, emotionally, and financially. Those surprises which catch us completely off guard can cause a chain reaction of events, resulting in chaos and uncertainty. While no one can totally prepare for the unexpected, there are ways to prevent life changes from bringing you to your rock bottom.

Stabilizing Your Future
Canadian entrepreneur and Shark Tank investor, Kevin O'Leary, is quoted as saying "Money equals freedom." O'Leary's perspective is a good example of why preparing for the unknown now is a smart idea. The role of money in decision-making is often an enormous one. The more financial stability one has, the easier decisions can be made. The more money sitting in the bank, the more options available to a person facing a major life event.

Common life events like job loss, illness, or divorce can quickly turn everyday life into an emergency. Having savings for such emergencies can reduce the negative impact the event has on your life overall.

Getting Your Financial Act Together
Taking the steps now to secure your future later is imperative to being ready for the unexpected. If saving money hasn't been a priority up until this point, it's time to rethink your financial strategies. Here are some valuable starting points to consider:

Saving for the Future
There is never a bad time to start saving for tomorrow. The easiest way to start building your savings account is to put it on autopilot. An Automatic Savings Plan is the perfect way to start bulking up your fund. You can set up a direct deposit automatically from your paycheck or other source of income. Speak with your HR department to get started. Ideally, you should aim for at least 10% of your check to be automatically added into a separate savings account each time you get paid. If 10% is too much of a stretch for your current budget, start smaller and build up to a higher goal. An Automatic Savings Plan is easy to establish and will be of great value in the future, especially when actual emergencies arise.

Choose the Right Savings Account
Not all savings accounts are created equally. To find the right one for you, analyze your financial needs and goals first. If you're just starting out, an account like the BankBlack Savings account with a small minimum deposit to open requirement and free services can be a good choice. As you grow your funds, advancing to the UNITY® E-Gold Savings account may be the right growth strategy because it offers a higher-tiered interest rate to make the most of your money.

Rebuilding Personal Credit
Having a solid credit score and good history can provide you with more financial options for achieving your goals. With good credit, you can secure lower rates on personal, auto, and home loans. Good credit can also assist you in getting a better job, as more employers are using a credit check as part of the application process. Low credit scores can also make it difficult to rent a home or make other important financial decisions.

OneUnited Bank, offers a variety of options for affordable savings accounts and high yield interest checking accounts to help you succeed with your financial goals.

Our BankBlack Checking provides you with free online banking and a mobile app for remote check deposits. There is even a Second Chance Checking account available when you need to revamp your banking practices. Options for rebuilding your credit are also a part of OneUnited Bank's product lineup. Our UNITY® Visa Secured Card is available to help improve your credit score and better manage your finances.

Taking steps toward building your savings is a solid plan to make life's unexpected events less stressful and you more adaptable to the change. Start by opening a BankBlack Savings account as soon as possible and establish a monetary goal to work towards through an Automatic Savings Plan and proactively working on your budget.