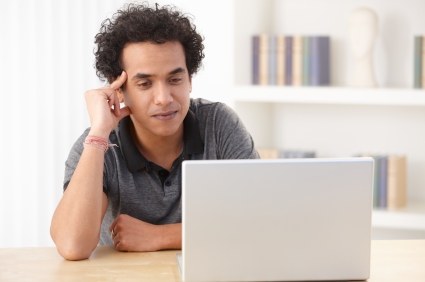 Hot 105 FM Miami OneUnited UNITY Visa Interview
OneUnited Bank President Teri Williams was invited to # 1 rated HOT 105.1FM Radio Miami to talk about how their listeners could make a "credit comeback" with the OneUnited Bank's signature "How to Rebuild Your Credit" program. Joining Teri is Suzan McDowell, one of the first UNITY Visa customers and small business owner. Interviewing Teri is popular radio personality Rodney Baltimore, local co-host of the Tom Joyner Morning Show.
Rodney: Hot 105 FM with us this morning from OneUnited Bank, we have the founder of the bank, Ms. Teri Williams. Good morning. How are you doing today?
Rodney: And also from Circle of One Marketing, we have Suzan McDowell, the President and Founder. How are you today?
Rodney: We're here today to discuss credit. There is a card called the UNITY Visa credit card, and it's much different from the other prepaid debit because 1) it's not prepaid 2) it reports to the major credit agencies 3) it will help you improve your credit, and there's no nickel and dime fees. And Ms. Williams, you were the founder of a black-owned bank, and you've been in business for a number of years. Tell us about the card.
Teri: Again, it's the UNITY Visa card – the Comeback Card. It is a way for all of us to improve our credit. We are not only a Visa card, so we're accepted everywhere. We report to all three major credit bureaus. But we also provide a How to Rebuild Credit program, which if you follow, you can improve your credit score. And as we know today, credit scores are really important. Not just for getting loans, but, in some cases, also for getting jobs.
Rodney: And businesses can also use this card, and this card is under $40, the annual fee?
Teri: Absolutely. It's affordable. It's a great rate. We're better than all of the national banks that are offering secured cards. And we don't nickel and dime you like the prepaid cards, which charge you a fee when you make a deposit, when you check your balance – we're really against the idea of having too many fees.
Rodney: So you report to the major credit agencies, so you're actually rebuilding your credit?
Teri: Yes, we report to all three major credit bureaus and yes, it does give you the ability to improve your credit by us reporting to those bureaus.
Rodney: And Suzan McDowell, you're a customer of this card. Tell us about your experience.
Suzan: I'm very excited to be a customer of the Comeback Card. For me, it's just an opportunity for me to raise my credit score. If I follow the steps outlined by the UNITY Visa, in a matter of months, I'll have a higher credit score, which is going to help me just have more access to capital and loans, lower interest rates. And you know, that's very important to me as a mother and also as a small business owner.
Rodney: And Ms. Williams, your credit with the UNITY Visa Comeback Card, you can get credit from $300 up to $10,000?
Teri: Yes. You can get the minimum, which is $300, and the maximum is $10,000. I also say to people who have bad credit and may be uncomfortable applying is that you should apply because the card is actually for people who have bad credit.
Rodney: You are the owner of a bank. How do people find out more about the Comeback Card?
Rodney: Is there a contact number?
Teri: Yes there is. It's 877-OneUnited or 877-663-8648.
Rodney: This is an ongoing program for you? You're going to educate individuals on how to build their credit and let them go to the next level?
Teri: Absolutely. In fact, in our branches, we want to have financial workshops, so we can help people. So it's not just a card. Again, our goal is to be a member of your team…to help you improve your credit.
Rodney: Ms. Williams, I want to thank you for improving our community. Financially, you have excellent credentials. You own a bank – it's the OneUnited Bank VISA Comeback Card. And you might not be the biggest bank in the world, but you're definitely the best. We have the President and Co-founder of OneUnited Bank, Teri Williams, and also Circle of One Marketing's Suzan McDowell. Thank you both.