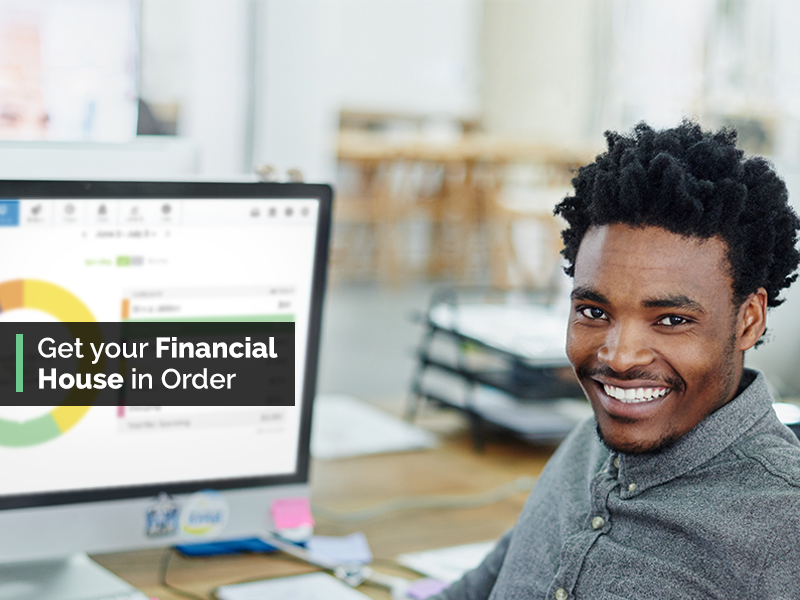 Get your Financial House in Order
October is #FinancialPlanningMonth! Now's the time to get your financial house in order and start fresh in 2021. Nobody expected Covid-19 in 2020. So, let's plan for the unexpected to be in a much better place next year.
OneUnited Bank has various services to help navigate the stressful environment of financial planning. Here are 4 tips to transform your current habits and get your financial house in order!
1. Create a Budget
First, create a budget for the holidays to help you avoid over-spending with your gift giving. Then create a monthly budget for housing, utilities, food, and other expenses to help you stay on track. Remember to include savings to account for unforeseen circumstances. You can set up a budget in the OneUnited Bank app. Money Management is our tool to help you get a snap shot of your spending, design a budget, set goals, and lift your financial well-being.
2. Use Bill Pay
We encourage paying bills on time by setting up Bill Pay with OneUnited Bank. This tool can help you stay on track and avoid late fees, placing you and your wallet at ease. Paying your bills using an automatic service can also be beneficial for favorable discounts or fee waivers with subscription services. Bill Pay is working on your behalf when you are busy.
3. Sell What You Don't Use
We all accumulate extra things. Now's the perfect time to reassess what we have that could find a new home. Selling your items is made easy with the WeBuyBlack platform, supporting Black buyers and sellers. From jewelry to home goods, this is your place to set up a shop and start getting rid of clutter or setting up a secondary means of income with your own e-commerce store.
4. Set Up an Automatic Savings Account
Saving is not easy unless it's automatic! By creating an automatic savings account, you will find the money will not be missed from your day-to-day life but will build a reserve for unexpected circumstances. Save $5/month, $50/month or even $500/month whichever amount you can easily afford and have the money move automatically. We encourage everyone to open a savings account for peace of mind. Surprise medical bills or a job furlough won't stop you if you have a saving account that is prepared for the unforeseen. With the OneUnited Savings account account you can support the #BankBlack movement while setting yourself up for the future.
There are various ways in which you can make financial planning a habit. We have given you 4 tools to start your journey during Financial Planning Month. Walk into the next couple of months with confidence and assurance that you are on the right path towards financial empowerment. For more insights on saving, visit our blog article on How to Save and Feeling Financially Secure.