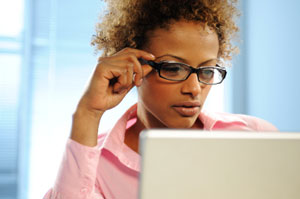 Do You Know About ChexSystems? You Should.
You may know about consumer reporting agencies such as Experian, Equifax and TransUnion. These credit bureau agencies provide information about how you handle your credit relationships.
You may also know about credit scores such as FICO scores – that provide a snapshot of your credit risk, which banks use to make lending decisions. Applicants with low FICO scores may be declined for a loan or have to pay higher interest rates to obtain credit.
But…do you know about ChexSystems?
ChexSystems is not as well known as other consumer reporting agencies. ChexSystems provides information to banks and credit unions on how you have handled a checking or savings account. A consumer's ChexSystems record contains a five year record of comments on banking irregularities such as unpaid overdraft balances, suspected fraud, check kiting or ATM abuse.  Stated simply, ChexSystems tracks you if you have not handled your deposit accounts correctly.
Even if you do not think you have a ChexSystems record, you should be aware of this consumer reporting agency. The majority of banks – including OneUnited Bank – use ChexSystems. Many banks will not open a new deposit account for a customer who has a negative item reported. (OneUnited Bank is more forgiving and has a second chance checking account – which we will discuss later.)
You can obtain a FREE ChexSystems report annually or if you have been denied an account from a bank or credit union due to a ChexSystems report (www.chexhelp.com). You can investigate the source of negative information.  It may be a problem you have already corrected. ChexSystems also allows you to post rebuttals or explanations for past account problems, just as you can do with a credit bureau.
Many of our customers have ChexSystems records. We believe the reason is lack of knowledge that ChexSystems even exists, lack of financial literacy on how to manage a bank account and financial challenges, errors or mismanagement that result in excessive overdrafts. The economic recession of the past few years has increased the percentage of people that have ChexSystems records.
If you have a ChexSystems record…do not be ashamed (many people have them)…and do not ignore the problem (it will not go away for five years). Fix it by first requesting a ChexSystems report (www.chexhelp.com) and contacting each financial institution to address the negative information (especially if there is an outstanding unpaid overdraft).
You may also be able to still open a bank account. OneUnited Bank – as an example – offers U2 Checking, our second chance checking account. We believe it's important to provide customers who may not have known about ChexSystems and have experienced some challenges managing their checking account in the past with another chance to get it right.
Request your ChexSystems report, fix it and open a second chance checking account. You can get back on track!
(Share this with family and friends…who may be uncomfortable sharing their experience with ChexSystems…but could use some help! We are also promoting I Got Bank! a children's book about financial literacy that includes ChexSystems (www.oneunited.com/book). It's never too early to learn.)