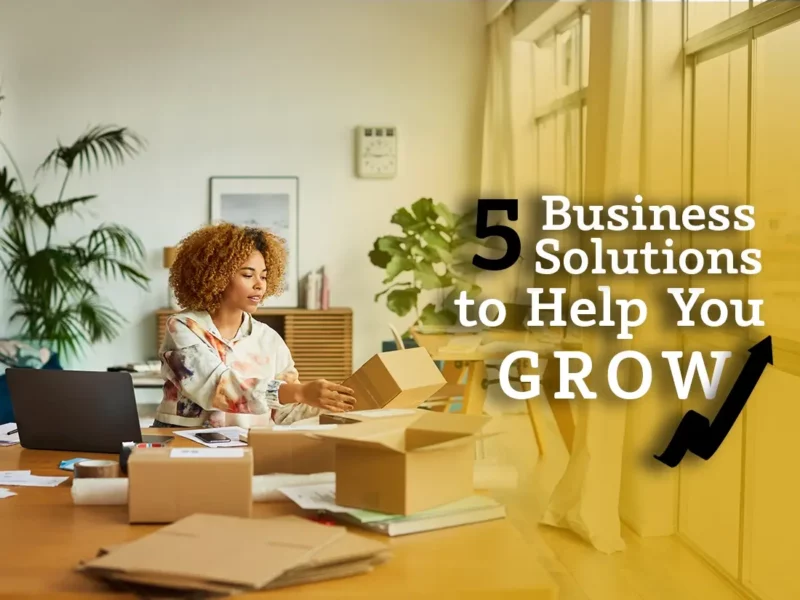 Business Solutions To Help You Grow!
Have you ever wanted to start a business or side hustle? Understanding where to start can be a huge question mark. How do you handle your business finances? Should they be separate from your personal finances? We have the answers to these questions and more!
One crucial aspect of running a successful business is managing your finances effectively. We understand the unique challenges faced by Black business owners as our community has been historically cut off from inheriting financial literacy.
In this article, we will provide you with 5 steps to help establish a business account and manage your accounts using the best practices!
Step 1: Set Up Separate Business Accounts
It is important to separate your business finances from your personal finances. This will make keeping track of business income and expenses easier. It is recommended that you set up a separate checking account and savings account for your business.
The upside of this separation goes beyond just clarifying where money moves. You benefit from these as well:
Allows for an accurate audit trail.
Lends you a more professional impression with your clients.
Separates your personal and professional payment vehicles, improving your financial etiquette.
Step 2: Understand and Track Your Business Income and Spending
This is a critical component to running your business! Measuring your inbound deposits and outbound expenses gives you perspective to plan and respond quickly; understand if your business is operating successfully; and if you have the capacity to expand your operations.
Come tax time, you will have a clear snapshot of the exact items necessary to track and collect. Considering this is a major headache for business owners when tax season is approaching, this benefit provides clarity and helps you to remain organized.
Finesse your finances like a boss by staying on top of your business' cash flow!
Step 3: Pay Yourself First
Paying yourself first is an important step in managing your business finances. This is a great motivator and secures your ability to maintain your costs of living. It is essential to prioritize paying yourself to ensure the long-term success of your business and personal well-being.
A portion of these payments should go towards helping build up your emergency safety net and savings.
Step 4: Set Up Automatic Fixed Payments
Setting up automatic fixed payments for your bills and expenses will help you avoid missed payments and late fees. Little mistakes like forgetting to pay on time can add up. Instead, spend less time making payments for your recurring bills by setting them to automatically process each month.
In addition, you could cover billing your clients! Spend less time sending out invoices manually by scheduling them in advance to automatically go out to your clients. Assure you have a consistent and recurring income!
Step 5: Check Your Accounts Regularly
As a business owner, checking your accounts regularly is a top priority! By regularly monitoring your transaction history and even setting up account alerts, you can easily manage cash flow, spot unsuspected fees, and spot potentially fraudulent activity and prevent financial losses.
If you do not already monitor your accounts regularly, you could start by checking at least twice a week, and then gradually increase to checking daily!
*Accounts are limited to businesses established in Massachusetts, California, and Florida.
We are committed to supporting our community #BuildBlack. Business by business, we create the foundation for future generations and bring back the legacy of #BlackWallStreet. Let's achieve your financial goals together! #BankBlack
Establishing your separate business accounts and managing your finances effectively is critical to the success of your business. By following these 5 steps, you can set your business up for long-term success!