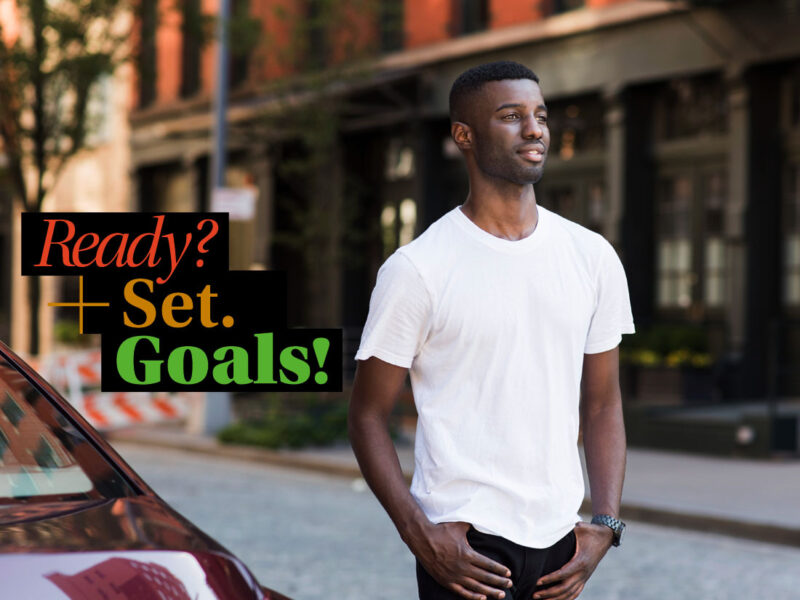 Be a Financial Goal Getter in 2022!
Congratulations, you have made it to another year! Join us as we speak this into existence: 2022 will be another year of change, growth, and triumph. Yes, with some North stars guiding us, we can get to where we want to go!
Does it feel like everyone and their cousin – and their cousin's cousin's friend – are setting goals for the new year? Well, we're here to help you join in and become a "Financial Goal Getter" in 2022. By setting financial goals to aim for, you can guide your actions all year round. And by sticking to your plan, you start to establish positive financial habits and become a goal getter. Let's get to setting those goals, shall we?!
Forget the "all or nothing" pressure mindset and recognize the path to achieving your goals may not be a straight line. And that's totally ok! We suggest creating goals that are Specific, Measurable, Achievable, Relevant, and Time-Based. (SMART) Setting SMART goals should play a part in every Goal Getter's plan of attack.
1. Choose your area of focus
This can include creating a budget, managing your debt, buying your first house, improving your financial knowledge, establishing enough savings, starting a business, or protecting your estate.
2. In the simplest way possible, state what you want to achieve
Not sure where to start when it comes to creating your goal? Here's an example: "In the next year, I want to increase my savings by $10,000 through sticking to my budget and automating my savings." This is specific, measurable, achievable, relevant, and time-bound. That's right, this is a SMART goal.
3. Start small, then build up
Motivation and holding yourself accountable can be key in reaching your goals. But it can be hard to keep negativity out of the mix when what you are accomplishing doesn't feel "world-changing." A way to keep yourself empowered is through noting your every-day achievements. One less coffee run today? Celebrate it. Put an extra 5 bucks in your savings account today? Celebrate it.
Remember this quote from Desmond Tutu:
There is only one way to eat an elephant, a bite at a time.
It's all about leveraging tools to make this work easier. Luckily for you, OneUnited Bank has a suite of amazing products, services, and tools that can help do just that… simplify everything.
Choose the Right Financial Tools for You
Let's break down the OneUnited Bank suite of industry leading financial products and services at your fingertips:
Start the year off on the right financial footing. #GetFinanciallyLit. Set your financial goals and then go get 'em!