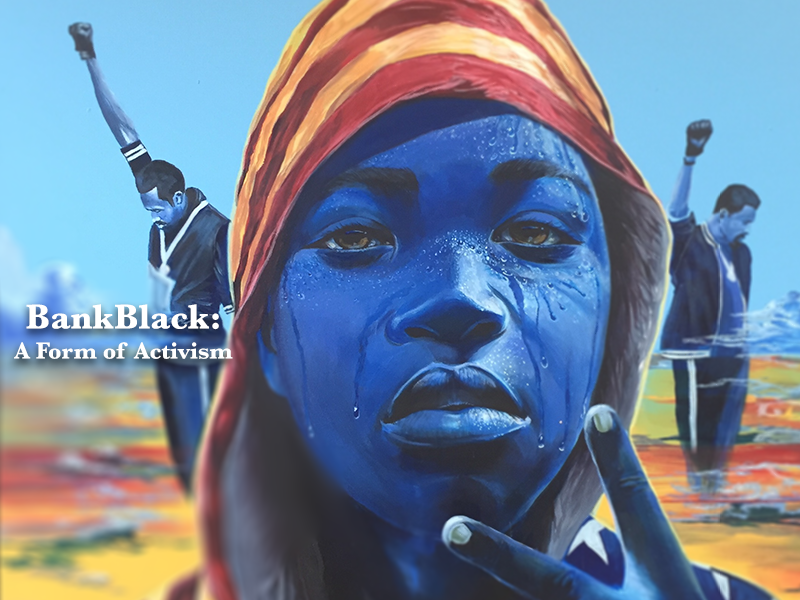 BankBlack: A Form of Activism
In 2016, the #BankBlack Movement was ignited. There was a call by Killer Mike to move our money to Black-owned banks. There was also a text shared within the Black community to move our money. And in 2020, once again, Black banks are experiencing a significant increase in new customers.
Here's why #BankBlack is a form of activism:
1. There's only 19 Black Banks. There are currently only 19 Black banks in America out of over 5,500 financial institutions. The reality is that the vast majority of banks are white-owned and the vast majority of Americans bank with white-owned institutions. That is the norm. When you #BankBlack, you are making a statement and a difference.
2. White banks have a history of discrimination. The history of banking, from financing slavery to Jim Crow, redlining and predatory lending, has created barriers for the Black community to build wealth, sometimes systemically and intentionally. As shared through the NY Times #1619Project, enslaved people were mortgaged, just like homes are mortgaged today. Enslaved people served as collateral for loans as property which fueled the growth of slavery. Even more recently, in the 1950s and 60s, banks excluded our parents and grandparents from obtaining home loans by redlining Black neighborhoods, which is a large source of the racial wealth gap today.
3. Black banks lend more to Black community. Black banks are more likely to lend to Black people and in low to moderate income communities. In 2016, according to the FDIC, only 14% of lending from national banks were to low to moderate income communities compared to 65% for Black banks.
4. Black-owned banks have the power to support anti-racist movements. Black-owned banks do not need permission to support social justice movements including #BlackLivesMatter and #TakeAKnee. Black ownership and control allow Black-owned banks to speak truth to power. Recent peaceful social justice protests by the Black community and our allies, such as Black Lives Matter, need the power and credibility of financial institutions.
The #BankBlack movement is part progress (collective economics) and part protest against discriminatory practices. It sends a powerful message to the world when Black Americans and our allies move our money to Black owned banks.