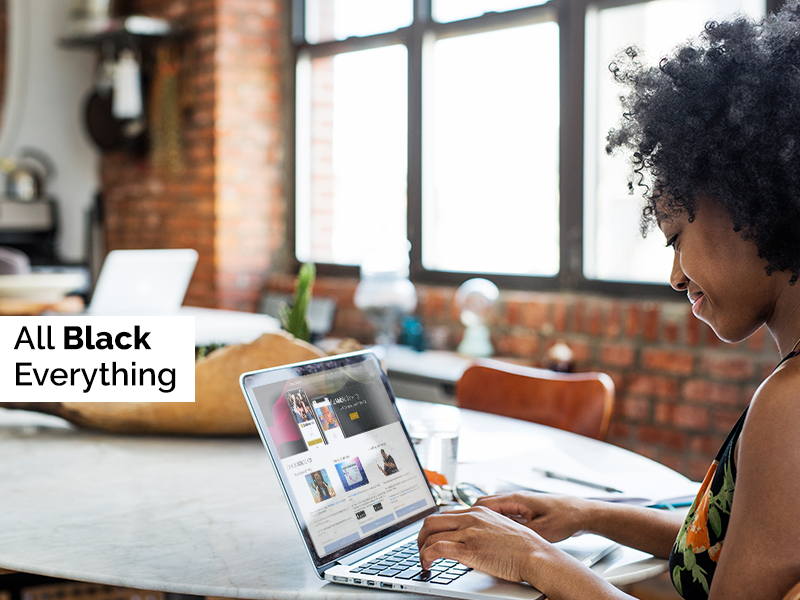 All Black Everything
Now that the spotlight is on Black-owned businesses, the big question is how do they get exposure on major platforms?
Different outlets have made it easy for Black-owned businesses to position themselves to get noticed by highlighting their business on platforms such as Google, Yelp, Uber Eats, Etsy, and Target. These outlets have taken the initiative and are committed to supporting our Black communities and allow for them to have equal opportunity in gaining exposure.
So how are these outlets supporting Black-Owned Businesses? Here is a list of five outlets that bear the badge of Black-owned making it easy to identify Black-owned businesses and brands we love!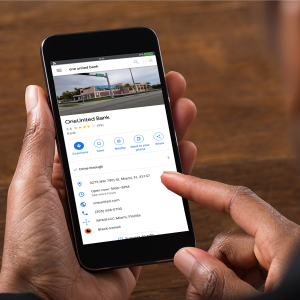 1. Google
Google now has a tool that allows businesses to identify themselves as Black-owned through the company's Maps and Search listings. This was done to make it easier for these businesses' products, ideas, and brands to be found. The support from Google has helped tremendously, creating long-term support for Black business owners using the tool. So, if you are using Google to search Black-owned, keep an eye out for the "Black-owned" badge!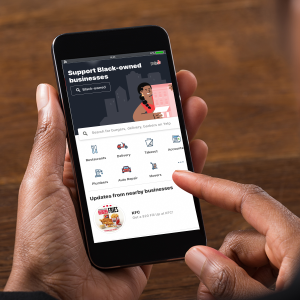 2. Yelp
For many restaurants, Yelp is an incredible tool for customers to discover and learn about different businesses. When it comes to supporting Black-owned restaurants, Yelp has made it so easy! It is as simple as typing in Black-owned Restaurants in the search bar, and everything you need to know as far as location, pricing, reviews, and more will appear.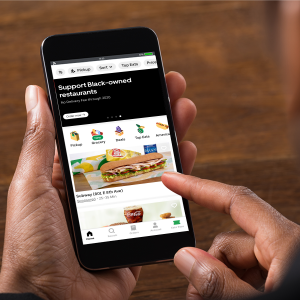 3. Uber Eats
The delivery service, Uber Eats, is committed to listening to and supporting Black communities. Their food delivery app now offers a feature for Black-owned restaurants to make them easily discoverable. There is a section in the app dedicated to Black-owned restaurants and even allows for app users to submit a restaurant to be included in this featured section by filling out a form! Which Black-owned business are you going to order from first?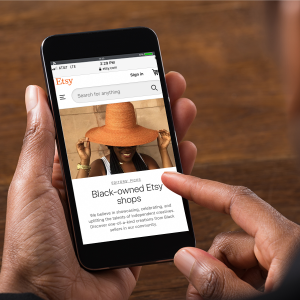 4. Etsy
Support Black sellers easily by shopping on Etsy! The site is known for its one-of-a-kind creations, and it now has a section dedicated to talented and independent Black creative business and brand owners. It is especially important for the talents of Black creators to be showcased in a way that makes it personalized and well understood. Check out these Black-owned Etsy shops, you never know what you might find!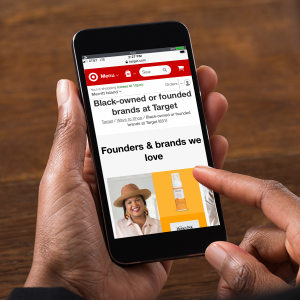 5. Target
Once the #BlackLivesMatter movement started, Target has dedicated themselves to having a Black-owned feature, celebrating and uplifting Black-owned brands. Target also committed 10,000 hours of pro-bono consulting services for Black-owned businesses. As one of the largest retailers in the U.S., this is an incredible outlet for building inclusivity and value for Black-owned brands!
So, if you're focused on fighting systemic racism and want to put your money where your mouth is, support a Black-owned brand on one of the major platforms.