2016 Winning Financial Literacy Essays – Addison Williams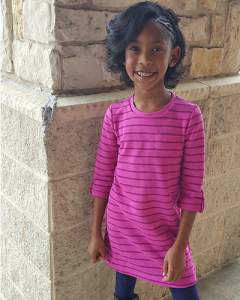 One of a three part series.
OneUnited Bank announced its I Got Bank 6th Annual Essay Contest winners in 2016. The contest is designed to promote financial literacy for youth (ages 8 – 12). We think you will agree…the winning essays are fabulous.
Here is one of the three winning essays:
Addison Williams – 9 years old
Fort Worth, TX
I read the book "How to turn $100 into $1,000,000" by James McKenna and Jeannine Glista. One of the first I learned from the book is how to think like a millionaire, by saving your money and not spending it all. The million dollar mindset teaches you to be focused, patient, confident and knowledgeable so you can be financially free. I also learned other things such as setting financial goals, budgeting and a lot of different ways to earn money.
The book taught me how to set financial goals: short term, medium term, and long term. Short term goals may take from 1day to up to 1year. Medium term goals may take 1to 10 years. Long term goals usually take over 10 years to reach. Since reading the book I have set a short-term goal of opening a small business for clothes, a medium-term goal of saving for college and a long-term goal of owning my own house.
The book also explains why you have to make a budget and how a budget will help you reach your financial goals. I like to help my family budget for groceries and school supplies. It is important to stick with the budget that you created. If your budget is blown, you need to either increase income, decrease expenses, or do a little of both.
It is important to make a plan. My dad always says if you fail to plan you plan to fail. My plan is to start a small business that is going to get bigger. I plan to earn money for my business by investing in things that will give me money like stocks. Starting a business will allow me to be financially free and do what I want with my money in the future. I will keep track of my money and not go over my budget. The money that I make will be put back into my business and saved for the future.
In conclusion, I learned to make a plan that includes different goals. Budget for the things that will help me reach my goals. Work hard and make my business grow. Stick with my budget and dream big, but not spend big. I think that I will be a millionaire as long as I keep my million dollar mindset.
Thank you!