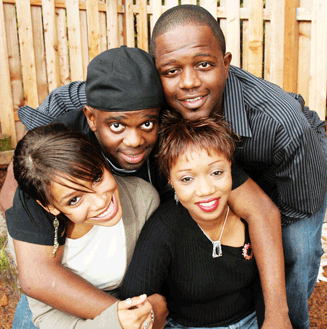 2014 WINNING FINANCIAL LITERACY ESSAYS (3 of 3)
Three of a three part series.
OneUnited Bank announced its I Got Bank 4th Annual Essay Contest winners on August 11, 2014. The contest is designed to promote financial literacy for youth (ages 8 – 12). We think you will agree … the winning essays are fabulous.
Here is one of the three winning essays:
Damoni Swain
Dorchester, Massachusetts
Martin Luther King Jr. School
Age: 10
Save, Save, Save! Do you know how to save money? I know all about it since reading the book, I Got Bank. Saving money is worth it even if it may be difficult. I learned all of this by reading this book. The story is about a boy who saves money and keeps putting more and more money in his bank account. He learns all about types of savings and about different rates of interest. He starts to save because his grandfather helped him. Sometimes, I wish I had a grandfather to help me, but I realize I can help myself just from reading this book!
If you don't have money and you want to get a loan, which borrowing money from a bank, you must have good credit. Good credit is earned by paying bills on time, and not owing too much money. Sometimes people need collateral in order to get a loan. Collateral is a guarantee that people will repay the loan and pay it on time. Some examples of collateral are homes, cars and other expensive items. I learned that having good credit is very important in the adult world.
Another important lesson I learned was in order to have bank you have to save much of your money. This can help you and your family in many different ways. Having money is important because it helps you purchase things you need to live. I learned don't waste your money on stuff you don't need instead invest it in an education or save for a home or maybe a car. It is never too late to make good choices about money so start saving now.
Jazz is a kid just like me and he was tempted to spend his money but he didn't. I bet if I read an update on Jazz many years from now, he will be so much better off than many because, he got bank!