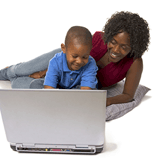 2014 WINNING FINANCIAL LITERACY ESSAYS (2 of 3)
Two of a three part series.
OneUnited Bank announced its I Got Bank 4th Annual Essay Contest winners on August 11, 2014. The contest is designed to promote financial literacy for youth (ages 8 – 12). We think you will agree…the winning essays are fabulous.
Here is one of the three winning essays:
Chase Abner
Los Angeles, California
Frederick Douglass Academy Middle School
Age: 12
To begin I have learned a lot from "I Got Bank." I have learned that just because you're a kid it doesn't mean you can't open an account to save money. I have also learned that when you set up a bank account and build up a lot of money you have to resist the temptation of spending that money for yourself or someone else. I have also learned that when you get a bank account depending on what account you get, you can get an interest rate. Interest rates will help increase your money.
In life I have learned that bank accounts are a good way to save money and gain money for the things you want. From "I Got Bank" I have learned that you should save all your money. You should only spend money on something you need or something you absolutely want. Another that I have learned is you have to have the determination to get the money you need or want so you can put it in a bank account to save.
I can use the things I've learned from I Got Bank in many ways. One way I can use things I've learned is by opening a bank account and saving money so I can have money for like I said the things I need and absolutely want. I can also use what I have learned to tell other kids my age to open a bank account, and also, inform them of the perks and rewards that come with it. I can also use what I've learned in life and the book to set a financial goal and achieve it through saving my money.