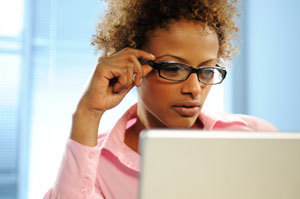 Why Haven't You Refinanced?
Since the Great Recession began in 2008, there has been one silver lining. Mortgage interest rates have dropped by over three percentage points, which has allowed many homeowners to refinance and reduce their interest rates and monthly payments. So the question is: why haven't you refinanced?
If your reason is – "I tried and was unsuccessful…"
Well, there is an old adage – if at first you don't succeed, try, try again! In addition to the adage, there are many reasons to try again. The mortgage market has become more stable over the past few years. Because the worst of the recession appears to be over, banks are feeling comfortable taking risks, such as lending to borrowers with lower credit scores. So, you may qualify this time!
If your reason is – "I owe more than my home is worth…"
You are not alone! A large number of homeowners are "underwater" on their mortgage. The value of their home declined so that it is worth less than their mortgage. The good news is that there are several government programs – such as the Administration's Making Home Affordable Program, including HARP – that allow you to refinance even if you owe more than your home is worth. By refinancing, you can lower your rate and your monthly payment.
If your reason is – "I find the entire mortgage process to be too complicated, time consuming and I don't like change…"
Well, the mortgage process has improved in the last few years. There are new rules that make the process easier to understand. Also, change can be good. You don't have to be "stuck" in a higher rate mortgage. You can possibly shorten the term of your current mortgage – to 15 years, for example – while also lowering your rate.
If your reason is – "I just don't trust mortgage lenders. I've read about the scams and just don't want to be fooled…"
Again, the mortgage process has improved in the last few years. With the S.A.F.E. Act, all lenders must register and be approved to offer mortgages. For banks, there are specific regulations to protect you from being scammed.
So look to the future. Rates are at historic lows. By refinancing, you can save money today and tomorrow. It's time to refinance!