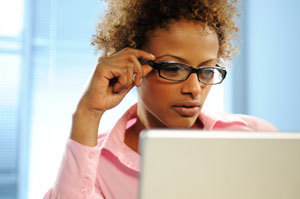 Why a Black Bank?
Black History Month is an ideal time to focus on the importance and challenges of Black banks. Many people may not be aware that minority banks – like OneUnited Bank – focused on the African-American, Hispanic and Asian communities exist in your city or online. Most Minority Depository Institutions or MDIs came into being during the Civil Rights era – when many existing financial institutions redlined urban communities. Redlining was a systematic denial of credit to urban areas where Black people lived. Maps were utilized which drew a "red line" around areas where banks would not invest, hence the name.  Civil Rights leaders understood that community development could not take place without vibrant financial institutions…so they established their own banks that were committed to the needs of their communities.
OneUnited Bank traces its roots to the 1968 founding of Boston based Unity Bank & Trust. In 1982 its assets were reorganized as Boston Bank of Commerce and re-named OneUnited Bank in 2002.
Minority banks – like OneUnited Bank – are as important today as they were during the Civil Rights era. Our #1 focus is serving the needs of low to moderate income, under-served communities. We provide a bridge for many who have either been mistreated by other financial institutions, are uncomfortable with banking or simply want to do business with people who have shared history, common experiences and a better understanding of their lives and businesses. Our community's need for an affinity with their financial institution is no different than the majority community's. As an example, a large bank located in a suburban community that has a white male holding a golf club as the only image on their home page is sending a particular, yet subtle, message that their community is very different than ours.
Beyond our affinity, there is the business of banking. OneUnited, like many community and minority banks, never engaged in subprime lending. When institutions were offering no money down, no documentation loans that ultimately proved to be unaffordable and disastrous to urban communities, we were offering conventional mortgages and promoting savings. We also never exploited overdraft fees. While large financial institutions were allowing customers to overdraw their debit card to buy a cup of coffee, then charging them a $30 overdraft fee, we focused our efforts on educating them about the importance of budgeting and sound financial planning. The new big bank strategy of charging higher fees for low balance accounts is the current drain on our community. We are maintaining low or no fee checking and savings accounts. Many of our policies are "invisible" to the broader community and reduce our fee income – which is a challenge. However, we strongly believe our banking services are in the best interest for urban communities.
Our current focus is on increasing our loan volume to support affordable, multifamily housing and improving financial literacy. To launch our 2011 efforts, we are offering a free financial literacy book targeting middle school children (8-12 years old) titled "I Got Bank!" to any public library or middle school upon request (quantities are limited, so make your request today!). This book, which I authored, increases financial awareness while exploring the lives of two African-American boys growing up in the city. We also have a contest for children to share what they learned from the book or another financial literacy book. No purchase required. Three winners will receive $1,000.*
Minority banks – like OneUnited Bank – have customers from all ethnicities who are committed to strengthening urban communities. During Black History Month, we celebrate our history and our future together.
Teri Williams
President & COO
OneUnited Bank
* See www.oneunited.com/book for details.