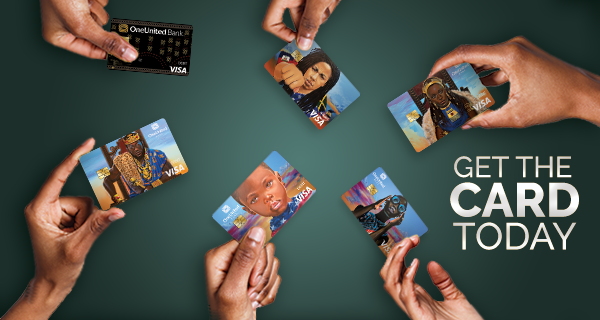 Get the Card That's Unapologetically Black!
You should be proud of who you bank with. When you #BankBlack with OneUnited Bank, not only are you generating wealth within our community, you're also making a statement: Black Money Matters. And when you're out there in the world, moving your money and supporting Black-owned businesses, you're gonna want to show off that sense of community. Check out our unapologetically Black card designs, painted by internationally acclaimed artist Addonis Parker, and the stories behind some of them!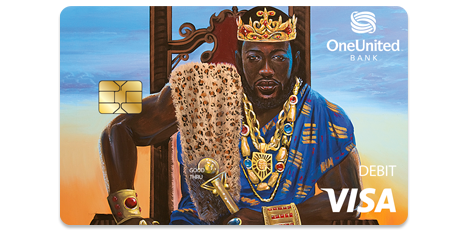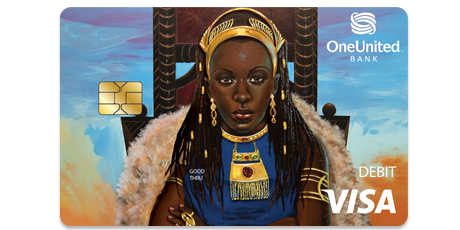 The King and The Queen
This year we introduced the King Card and the Queen Card to celebrate the royalty in our DNA. The contributions of Black men and women alike can be taken for granted, which is why we wanted to take the step to really appreciate and admire the #BlackGirlMagic and #BlackManMagic we bring to the world every day. Get the card that's fit for the King or Queen that you truly are!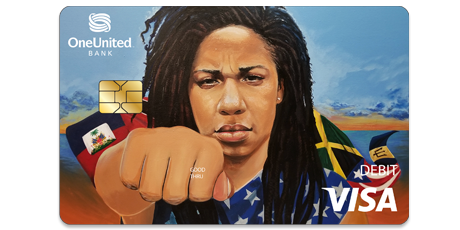 Justice
The mosaic that represents the Black community in America is a rich history of immigrants. Many of us are immigrants from Jamaica, Haiti, Trinidad, and Barbados or new arrivals from the U.S. territory of Puerto Rico. We introduced the Justice Card to celebrate this history and the diversity in our community.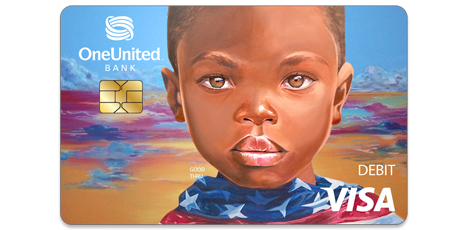 Doonie
Yes, Doonie is adorable! He also represents our team's journey to embrace an important tradition within the Black community – nicknaming our children. We had many passionate conversations about the Doonie name before recognizing the importance of being authentic and paying tribute to our traditions and the artist who created the work.
We have so many other unique choices, from Lady Liberty, to Amir, to the Black Classic. We want you to be as proud of your bank as we are of our card art. Get the card that's bold like you. Get the card that's unapologetically Black.