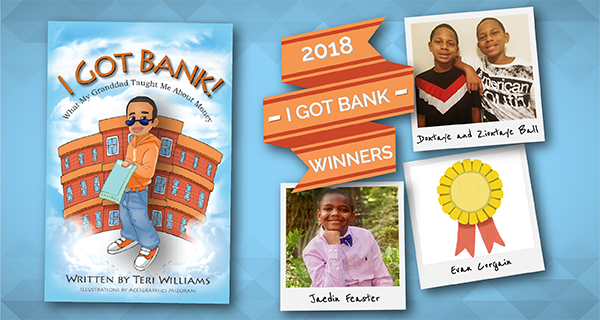 They Won $1,000 and Your Child Can Too!
Our children are smart, with royalty in their DNA! It's time to start building their treasure!
For National Financial Literacy Month, we're proud to announce our 9th Annual "I Got Bank!" Financial Literacy Contest where ten children will win a $1,000 savings account. To participate, simply visit www.oneunited.com/book
Here are four of our 2018 winners (in alphabetical order) and their essays: Dontaye Ball Jr., 11, San Francisco, CA, Ziontaye Ball, 11, San Francisco, CA, Evan Corgain, 10, Brockton MA and Jaedin Feaster, 8, Roxbury, MA.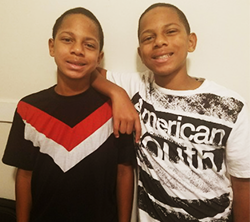 Yes, Dontaye and Ziontaye are twin brothers…and each won $1,000 on their own merit! Siblings are welcomed to participate! Congratulations Dontaye and Ziontaye!!!
DONTAYE BALL JR., 11, SAN FRANCISCO, CALIFORNIA
At school they call me The Money Man. Mainly because I always have cash. My dad taught me to always keep some cash with me. My friends try to borrow money to buy things from the store when we walk home. I tell my friends they have to pay me back with interest. After I explain it to them, they either say no or they end up giving me the money they owe me plus the interest. The book I Got Bank by Teri Williams helped me to realize what my job is now and what I may want my future career to be.
From this book, I learned a lot of vocabulary I didn't know like collateral, withdrawal and repossession. I feel like I already do some of these things but I never knew the actual name for them. In the story, Jazz had an important question and that was, "Who teaches kids about money"? I feel like this is my job now. It's important for kids to learn about money and practice using it now so when we get older we can have Bank! I already teach my friends about borrowing and interest but now I can teach them about the things I learned in I Got Bank. Maybe I can even be like Jazz and actually buy them this book for a gift.
When I grow up I want to be a banker and this book helped me to realize that. I never actually knew what a banker does. In school, they teach us about doctors and lawyers, but after reading this book I know what a banker does and I think this will be a good career for me because I like working with money and I can help people.
I learned so many new terms and concepts with this book that I can't wait to share them with my friends. I also feel like I have a head start on my future career. I learned that I can be a Recycler! I can use the things I learned over and over again by using the information and giving the information to my friends!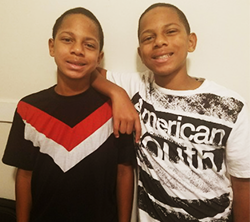 Yes, Dontaye and Ziontaye are twin brothers…and each won $1,000 on their own merit! Siblings are welcomed to participate! Congratulations Dontaye and Ziontaye!!!
ZIONTAYE BALL, 11, SAN FRANCISCO, CALIFORNIA
I am Jazz Ellington except my name is Zionatye Ball. In the book I Got Bank by Teri Williams I see myself in Jazz Ellington. We have a lot of things in common. I'm an African American male and I live in a city. We are both the same age and before this book I always let my family borrow money. I Got Bank is an amazing book about money management. It taught me how to deal with my family asking to borrow money.
Jazz's family is similar to my family. People in my family always ask me for money. I feel like they will be mad at me if I don't give it to them. One time my cousin asked me for 10 dollars to wash my grandmother car. I thought it was ok to give it to him because he said he would give it back and I thought this would make my grandmother happy. I gave him my last 10 dollars and sadly I never got the money back. Similar situations happened to Jazz. His family always asked him for money including his mom! Jazz was strong enough to say NO to all of them. This gives me courage to stand up to my family when they ask to borrow money. Next time I will say NO and follow the rule that Jazz's grandpa taught him, "A loan is really a gift because you'll never get it back".
Although Jazz said no to his family he still showed that he cared about them. He made a plan to start a family car wash. This plan was great because he was able to help out by giving his time instead of giving his money. This gave me ideas on ways I can help my family members who ask for money. For example, the next time my cousin ask for 10 dollars, instead of giving it to him I can help him to earn it. We can collect cans and get recycling money or I can help him clean up family members' houses for money. This will let my cousin know I still can help him but not by giving him my last 10 dollars.
In conclusion, I really like this book because it reminded me of my life. Jazz experienced the same situations as me. Reading about his story made me realize it's ok to say NO even if its family. He gave me a way to help my family that doesn't involve money. Jazz taught me skills that I can take and use the rest of my life. Jazz helped me to find the key to deal with my family and now I'm on my way to having bank!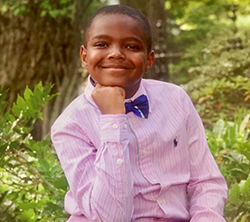 Jaedin's confidence shows, especially after he won $1,000! Teach our children well and let them lead the way! Congratulations Jaedin!!!
JAEDIN FEASTER, 8, ROXBURY, MA
What I learned from the book, I Got Bank, is that it is great to save money and it is even better to have a bank account, so you can let it grow. It is even more important to be able to say "no" to people who try to use your money. Another lesson that I learned is that you can work for money, for example, having a lemonade stand.
I also learned that you shred your bank statements so that people will not steal your information. You should not bounce your checks. When you bounce your checks, you are spending more money than you have. If you write a check and do not have the money, the bank will send it back unpaid. That is why it is called a bounced check. Bouncing checks could be stealing. If you keep bouncing checks, the bank will charge you fees, close your accounts and make you pay for all your checks.
I also learned about the GAP account – G for granddad, A for allowance and P for plan. It is good to get an allowance the same amount as your age that you can let grow in a youth savings account. My grandpa has opened bank accounts in my name. For my birthday on May 9th, my grandpa gave me $100, which he said we will go together for me to open MY own account at OneUnited Bank!
I have learned so much from this book about how good it is to start saving money even when you are very young!
EVAN CORGAIN, 10, BROCKTON, MA
After reading the book, I Got Bank, I realized that I needed to save my money. In 2015, we lost our home to foreclosure. I didn't understand what happened and how my Mom let this happen. I was very upset. My mom sat down with me and explained the mistakes she made with her money. Now I understand. I know now that I can't have everything I want but I will definitely get everything I need including food, shelter, clothes and a whole lot of love.
My mom works very hard trying to save money to get us into a new house. We were in the car and I saw people going in the check cashiers wasting their money. I wish I could tell them to go to a bank and stop wasting their money. I'm glad my mom made me read this book because I learned about CDs and money laundering and the most important was interest. I didn't know my money would grow just by leaving it in the bank and not touching it. I told my older sister that she should read the book and she said no she didn't want to. I told her don't get upset when you see that I have bank in the bank.
My mom and I have started putting all of our spare change in a jar and at the end of the month we take it to the bank and put it in my account. I am only ten, but I wish I was older so I could help my mom so she wouldn't have to work so hard. I love my mom and I am very grateful that she is helping me learn how to save my money and invest my money and to not need and want everything I see. When we do get our new home, I know we will be there for a long time, because we both have become smarter about money and what's important and what's not. I plan to have as much bank as I can in the near future, and maybe I can write a book for kids about saving their money.
Minor edits made in the essays. For details, please visit www.oneunited.com/book. Also to learn about the Children's Online Privacy Protection Act, please visit our Privacy page.