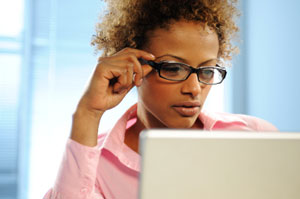 The "Rollercoaster Ride" of Leadership – A OneUnited Bank Case Study
A recent book signing and give-away held at OneUnited Bank's Grove Hall branch in Boston, Massachusetts is a poignant example of both the opportunities and challenges facing urban communities. We share our experience as a case study.
Teri Williams, the President and Chief Operating Officer of OneUnited Bank, was interviewed by Gwen Blackburn, who produces and hosts Minority Counterpoint. The show airs over WXKS/KISS 108 FM every Sunday morning at 7:30 AM. Minority Counterpoint is the longest continuously running radio program focused on the minority community in Boston and reaches around 90,000 listeners.
One of the challenges the minority community faces in Boston is that it lacks a minority-owned radio station with significant broadcast power. There are several minority owned AM stations and low frequency FM stations, but minority content on major stations is often limited to half hour programs. There is no dedicated high frequency FM station to envelope the minority community with information, music and access.
As part of its financial literacy initiative, OneUnited Bank decided to honor Minority Counterpoint by having an event to give away copies of Teri Williams' children's book about financial literacy, I Got Bank! What My Granddad Taught Me About Money.
OneUnited Bank developed flyers and print advertisements to promote the event. These flyers were sent to the local YMCA, Boys & Girls Club, Urban League, NAACP and other community organizations. The Bank also issued a press release which was sent to local newspapers and radio stations. A local FM station, TOUCH 106.1 FM heavily promoted the event. Ms. Williams conducted interviews with several community papers, such as the Dorchester Reporter. The Boston Herald a city-wide paper with a large circulation also requested an interview.
The Boston Herald's coverage of the event failed to appreciate its value to the community. OneUnited received several calls from customers and community leaders who were offended by the article. The Dorchester Reporter article appeared later and focused on the benefits of the event and OneUnited's efforts to promote financial literacy to young people.
On the day of the event before the official start, people were lined up waiting to receive copies of the book. Ms. Blackburn came with T-shirts and other give-a-ways from KISS 108 FM and Minority Counterpoint. Brother Charles, from TOUCH 106.1 FM, also broadcasted live from the event and encouraged the community to come and support financial literacy. The Bay State Banner, another community paper, sent a photographer.
The diversity of those who came to the event reinforces OneUnited Bank's community development mission. Moms and dads came with their children to get a free copy of the book and meet the author. They introduced their children to Ms. Williams and some referred to her as a role model. Ms. Williams shared her story of growing up in an urban community just like them.
OneUnited Bank customers came to obtain a free book and compliment the bank and branch staff about the wonderful customer service they receive – and how much they love the bank. Other customers came to voice customer service issues that have not been resolved. Ms. Williams committed to follow up with them and has. Community leaders also came to the book signing – including Councilor Charles Yancey – to show their support. Charles Yancey is the namesake of the Yancey Book Fair, which is referenced in her book.
One grandmother expressed her disappointment that there was not a "line around the block". Ms. Williams said she understood that for kids, reading about financial literacy is not very exciting, but that is why she wrote the book – to possibly "breakthrough" to some of our youth. The book is intended to be both educational and fun to read. Over 100 books were signed and given away in less than three hours.
The Bank's experience with the event shows the challenges of leadership. There will always be supporters and detractors of efforts to build community. There will always be challenges and opportunities to help improve lives. Anyone who leads recognizes the "rollercoaster ride" and is not deterred, but emboldened to continue the work. We are!
Our next free book give-away is taking place on October 8th at OneUnited Bank's Compton branch in Compton, California. For this event, Ms. Williams is signing and exchanging her book for slightly used children's books to be donated to BookEnds – a non-profit organization that recycles children's books and places them in schools and youth organizations in need of books (www.bookends.org). Since 1998, BookEnds has donated more than two million books to Los Angeles area organizations and schools. Hope to see you there!