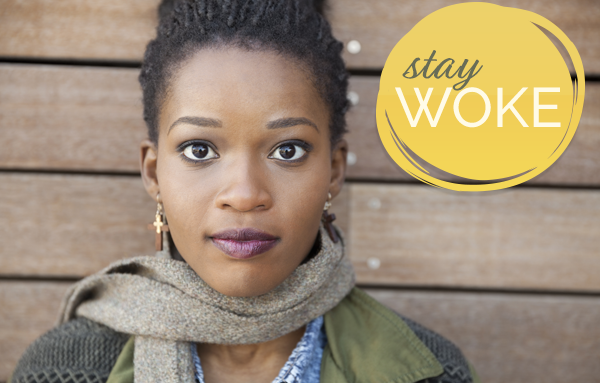 Stay Woke: 5 Movies that Uplift Black Voices
Everybody loves sitting down to a good movie. There's just one problem: there are very few films and filmmakers that are woke, understand the concerns of the Black community and uplift Black voices.
As we focus on the #BuyBlack Movement, supporting films that depict a range of Black experiences provides pressure to diversify Hollywood…leading to better films and bigger budgets.
OneUnited Bank, the largest Black owned bank in America, understands the power of film and the influence of images, especially on our children, that uplift our community. We proudly sponsor and commend the African American Film Critics Association (AAFCA) for annually honoring films that uplift Black voices.
Here are five films that are just as woke as they are great.
Dear White People
Dear White People (Budget $1 million; Box office $5.4 million) is a movie by director Justin Simien that came out in 2014. It was so influential that it was eventually adapted into a television series. The film provides a great mixture of comedy and drama as it explores what it is like to be young and Black at an elite, liberal arts, college that is predominately White.
This movie has a little bit of everything: it explores how "progressive" institutions like universities can still harbor institutional racism, while also shining a spotlight on how racial stereotyping affects young Black men and women. The movie manages to be laugh-out-loud funny, while confronting just how weird it is to be woke, yet surrounded by people who don't really understand the significance of racism in modern America.
Fruitvale Station
Fruitvale Station (Budget $900,000; Box office $17.4 million) is a biographical drama that is incredibly meaningful. This 2013 film by director and writer Ryan Coogler focuses on the real life and death of Oscar Grant, a young Black man killed by a police officer at Fruitvale Station in Oakland back in 2009.
The original incident was horrifying, and it represented another depressing chapter of police brutality. The officer who shot Grant claimed that he thought he was holding a Taser instead of his firearm, and Grant's killer ended up serving less than a year in prison. The main power of this movie is how much it humanizes Oscar Grant, painting us a picture of his complex life as well as his tragic death. In a world where victims of police brutality are reduced to headlines and media narratives, this movie honors the lives of these victims.
Moonlight
This 2016 film (Budget $4 million; Box office $65 million) by director Barry Jenkins examines the intersection of race and sexuality in order to portray how complex it is to navigate the world as a young Black man coming of age. The primary way Moonlight does this is by showing us the protagonist, Chrion, at three different points in his life.
Chiron is a young Black man struggling with his sexuality as a gay man. He has to navigate a world that includes school bullies, an addicted mother, and an intimate friend named Kevin. By focusing on Chiron as a child, a teenager, and then a young man, the movie shows us how various small things in his life dramatically shape his ideas about Black identity and his own sense of self. Ultimately, this movie will break your heart and give you hope for the future–often in the same scenes!
Get Out
It's impossible to discuss woke movies without talking about Get Out (Budget $4.5 million; Box office $254.7 million), the 2017 hit horror movie by director Jordan Peele. In many ways, there has never been a more modern examination of racial struggles in America. And the fact that Peele can make us laugh while making us think is the perfect combination of the sugar we want and the medicine we need.
Without giving too much away, the film centers on a young Black man, Chris Washington, as he goes with his White girlfriend to meet her family for the first time. Chris starts piecing together that the seemingly normal White town is filled with very disturbing secrets that seem tied to the local trend of disappearing Black people. By the end, you'll be looking at the world around you with new eyes. It's no surprise that this movie opens with Childish Gambino's "Redbone," as this film is a huge warning for everyone watching it to "stay woke!"
Black Panther
Scheduled to be released in February 2018, it's clear that the Black Panther film (Budget $150+ million; Box office to be determined) by director Ryan Coogler is going to set the world on fire. It is the first Marvel movie focusing on a Black superhero and to feature an all-Black cast. The film serves as an open celebration of Black lives and culture. Director Coogler set out to do something with the modern day Black superhero that all previous iterations have fallen short of doing: making him respectable, imaginative and powerful with an Afro-punk aesthetic and unapologetic Black swagger.
The movie features the fictional land of Wakanda, which is mysterious and secretive but full of wealth and wonder. We get to see Black Panther evolve as both the king of his people and as a superhero in his own right. With the largest ticket presales of any Marvel movie, Black Panther may be the most prominent Marvel character for the next decade. Yes, an entire generation of Black children will not know what it's like to grow up not seeing themselves as a superhero.
#BlackMoneyMatters
These woke movies didn't come out of nowhere. Instead, Black directors and other creators were able to secure budgets to create the kinds of movies that inspire millions. And their box office success, supported by Black viewers, provides leverage for Black filmmakers to secure bigger budgets and more resources. Yes, Black money matters.
Using our $1.2 trillion in annual spending to support Black owned businesses and to uplift Black voices is the first step towards building Black economic power. It's important to build your own financial literacy so that you can build wealth and turn your dreams into reality. Once you #BankBlack and #BuyBlack, there is no limit to what you can accomplish!