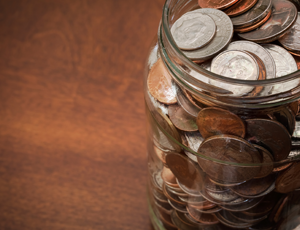 Saving and Rebuilding Credit in the New Year
If you have included saving money and reducing debt in your resolutions for the new year, you're not alone. A recent survey found that 32 percent of Americans plan to "save more, spend less", while more than a quarter (27.5 percent) intend to pay down debt in the new year. As with most resolutions, sticking with a savings plan can be difficult; challenges arise throughout the year, from unexpected expenses to a reduction in work hours.
Because many families' financial lives are unstable, putting aside savings to draw from is one of the most important things that you can do. Not only will having savings help when the proverbial rainy day comes along, but savings can help you avoid the need to take out costly payday loans, or pay penalty fees for late payments.
One tip suggested that many financial experts suggest is to get a secured card (a secured card requires a cash collateral deposit that becomes the credit line for that account). Secured cards offer numerous benefits. First, they use your savings to establish the line of credit. If you get the UNITY Visa Card, for example, a $500 deposit in your savings account gives you a $500 line of credit. An important distinction: Secured cards are not prepaid or debit cards ??? the money that you have saved remains in an FDIC-insured bank account; only in the event that you default on your secured card are your savings affected. This means that your savings stay intact and you have the added buying power of a credit card.
Another benefit of secured cards is that they can help rebuild credit. Secured cards report to all three major credit bureaus, so when you make payments on time, you are building your credit file. Over time with responsible credit management, having a secured card can help improve your credit score.
The UNITY Visa Card is one of the best secured credit cards in the country. A fixed interest rate, rather than a variable rate, means that you can better budget your payments. The UNITY Visa Card also offers a "How to Rebuild Credit Program," which shows simple steps to help rebuild credit and the application process is quick and easy.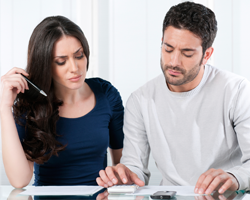 The beginning of the year is also a great time to evaluate some of your bills. Some recurring bills (like a movie subscription service that you don't use), are basically just money down the tube. Take this time to evaluate those bills and consider putting that money towards savings. Canceling that unused subscription service can mean $120 ($10 a month adds up fast!) in your savings account at the end of the year.
Whether you're looking at rebuilding your credit or trying to establish good savings habits, the sooner you start, the better.