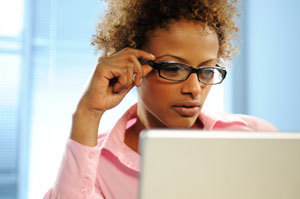 Peek Inside OneUnited Bank
February is Black History Month, so we thought it was an ideal time to begin our "Inside OneUnited Bank" blog. Most media attention is based on observers from the "outside." We have created this blog to share the OneUnited Bank story from the "inside." We will not only discuss what is happening at OneUnited Bank, we will also share our views about what is happening in the banking and financial world and its impact on urban communities. We hope you enjoy the blog and learn from our experiences.
We have learned so much over the past two plus years since the Great Recession began. We have learned the importance of being strong, while humble, during difficult times. There's a saying that when one door closes, another door opens. For us, the "closed door" was our investment in Fannie Mae and Freddie Mac preferred stock…which lost almost 100% of its value when the government placed these government sponsored enterprises under conservatorship on September 8, 2008. It is impossible to explain in words how our investment loss humbled our organization.
The "opened door" was our ability and willingness to transform into a more committed institution. Over the past two years, we have been strengthening almost every department – from finance to lending to risk management. We returned to profitability; in fact we have always been profitable for the past fifteen years, except the year we experienced the investment loss. We are now focusing on strengthening our community relationships and raising capital to repay the Troubled Asset Relief Program (commonly known as TARP, a program of the U.S. Department of Treasury created to purchase assets and equity from financial institutions to strengthen the financial sector).
We could not have evolved without the tremendous support of everyone including our shareholders, customers, supporters and most importantly, our employees…everyone who believes in our mission. We are thankful for your support.
We also understand how urban communities are being transformed during this Great Recession. We know that there are many "closed doors" in our communities including foreclosures and job losses that have ravaged our neighborhoods, businesses and families. Although OneUnited has had very few foreclosures, it is the most difficult part of our job. For those who have experienced a foreclosure or job loss, another door may not have opened…yet. However, we hope that by sharing our experiences and knowledge, we can succeed through these difficult times together.
Teri Williams, President & COO, OneUnited Bank