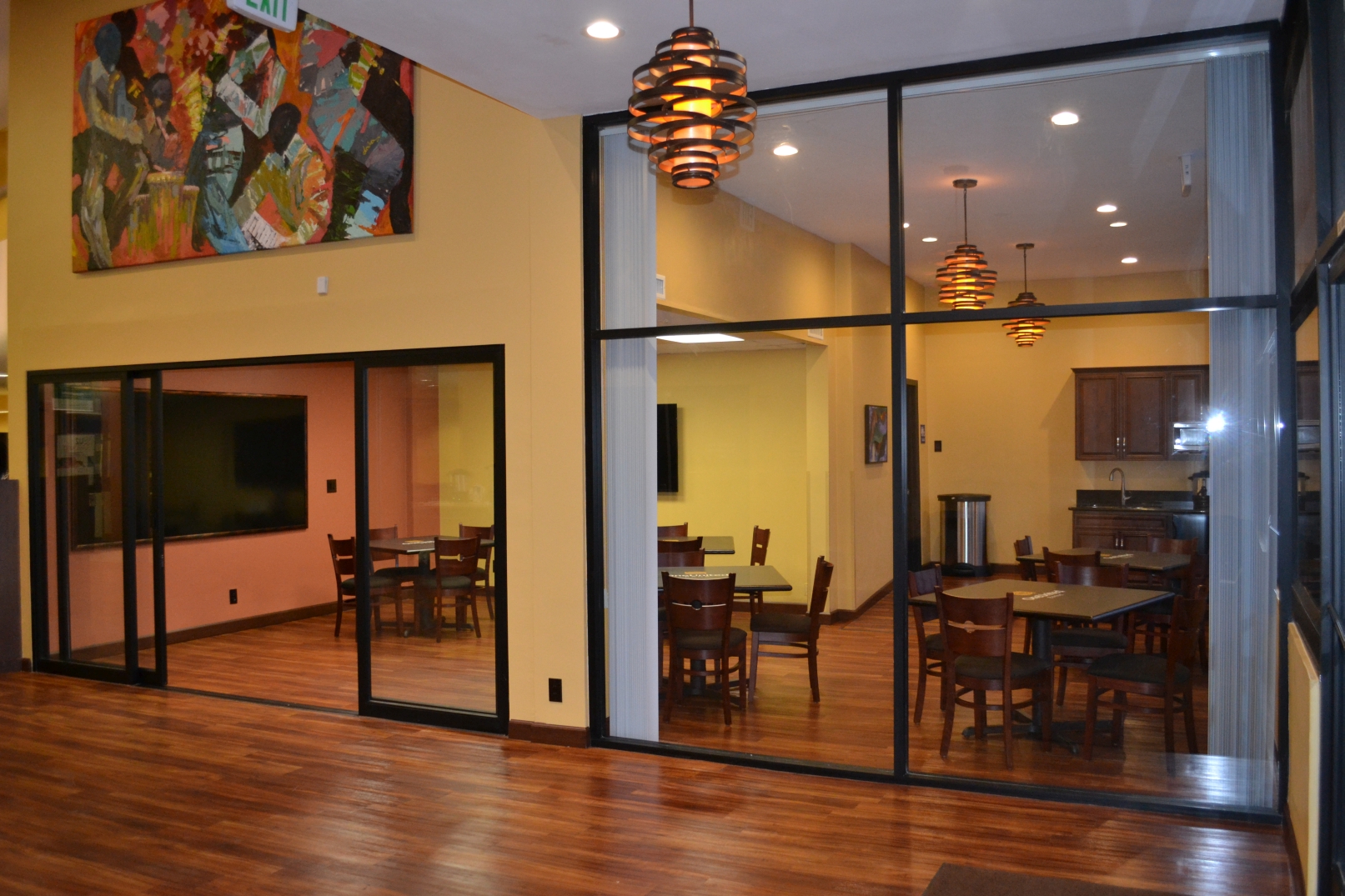 OneUnited Bank Community Room Available!
Yes, you can have a monthly meeting, event or workshop in a wonderful creative event space that is beautiful, convenient and welcoming… for no cost!
OneUnited Bank is making the Community Room at its Crenshaw Branch in Los Angeles, California available to organizations for meetings. As part of our mission to serve our community, we are providing the Community Room for meeting event space.
| | |
| --- | --- |
| Where: | 3683 Crenshaw Blvd. Los Angeles, CA 90016 |
| When Available: | 7AM – 6PM Monday – Thursday; 7AM – 7PM Friday; 8AM – 2PM Saturday* |
| How Much: | No Cost! (A $100 refundable cleaning deposit is required. If the room is clean when you depart, we will refund the deposit within one week.) |
Maximum 25 attendees. For more details and to request the Community Room, please click on the button below or call (877) One-United or (877) 663-8648.
Request the Community Room
*On Monday – Friday, evening hours up to 10PM may be available for a fee for after-hour security. Larger space – for more than 25 attendees – may also be available. OneUnited Bank in its sole discretion will determine the use of the Community Room.