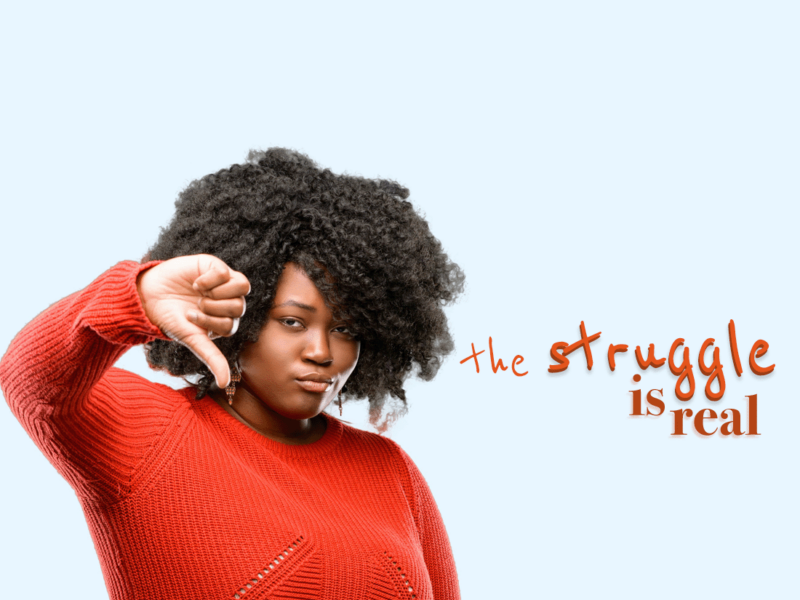 Myth vs Reality: The Gender Pay Gap IS REAL
Equal pay for equal work – especially for Black women – is NOT reality, despite legal frameworks like The Equal Pay Act of 1963. Black women live at the intersection of sexism, racism, and discrimination. Physical disabilities, invisible disabilities, and identifying as members of the LGBTQ+ community are additional elements pushing Black women further down the pay ladder. This has got to change!
Imagine having to work 19 months to make the same amount of money as your male co-worker does in 12 months. This is the reality we live in today. Black women earn 37% less than that of non-Hispanic white men in similar jobs. When we look at the general women vs. men category across the country, that difference in pay drops down to 17%. The combination of discriminatory employment practices, inadequate legal protections, and persistent racial stereotypes not only create this pay gap but have allowed it to grow and widen. We have to overcome not one but two hurdles in this race to eliminate the gender pay gap.
When looking deeper, we can see that income disparity and historical injustices such as slavery, segregation, redlining, unequally distributed government assistance, and several layers of institutionalized and systematic discrimination create a clear divide in wealth. This divide in wealth thrives off of the gender pay gap and, unfortunately, continues to devastate generations of Black families across America today.
Without sizable wealth, Black families can't afford to send their children into higher education. Getting the specialized training or certifications required for some "good jobs" available in the market remains out of reach for us. Regardless of the size of our households, Black women – and really, women as a whole – also have to deal with the motherhood penalty, which is where working mothers are paid less than their non-mother peers.
Closing the gender pay gap is just one step that needs to be made to help Black Americans build generational wealth.
To put an end to the gender pay gap in America, there are a few key things we need:
Pay transparency
The end of workplace segregation
The elimination of unfair workplace practices
Sufficient local, state, and federal minimum wages
Robust support systems sensitive to caregiving responsibilities
Let's support Equal Rights Advocates fighting to make these things happen. Yes, the gender pay gap is real, but so is the resourcefulness, tenacity, power, and ability of Black women to disrupt the status quo and make a dream a reality.
We are game-changers, so let's change the game.