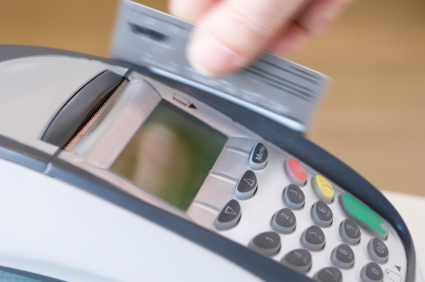 Introducing A New Secured Credit Card!
OneUnited Bank seeks to meet the credit needs of the communities we serve, which is why we now offer the UNITY Visa Card with the How to Rebuild Credit Program.
We see many families striving to comeback from the Great Recession with some success. Yet, many of the products and services being promoted to support families to comeback are not helpful, even predatory. There are services proclaiming to "repair your credit" after you pay an upfront fee, yet do nothing. There are credit card add-on services offered by American Express or Wells Fargo that charge for services you can obtain for free! There has been an explosion of prepaid debit cards, especially celebrity cards like the Rush Card (Russell Simons), the Young Money Card (Lil Wayne) or the Approved Card (Suze Orman) that charge high fees, yet do not help rebuild credit.
Secured credit cards and a credit rebuilding program are the right solution to help families. Secured credit cards offer a second chance if you have less than perfect or even bad credit and offer an opportunity for those who have not established credit yet. They report to all three major credit bureaus, which can help families build or rebuild credit. A secured credit card looks, acts and feels like any other credit card, because it is a credit card, rather than a prepaid debit card. Secured cards are accepted by car rental companies and other places that may require an additional security deposit if you are using a prepaid debit card.
A program to show you how to rebuild credit is also important. No need to pay fees for credit bureaus services that you are entitled to obtain for free! Simply follow our How To Rebuild Credit Program and watch your credit improve.
We do not believe families should overload on any form of credit, especially credit cards. Yet today, a credit card is necessary for many aspects of life including finding better deals on the internet or securing travel reservations and services.
Even more importantly, having a good credit score is essential. Many companies use credit scores to make decisions for auto loans, home mortgages and even insurance. Some employers are using credit scores for hiring decisions. Having a good credit score can save money and help get a job.
So, instead of "following the herd" by offering another prepaid debit card, we decided to use our expertise to offer a better, smarter service – The UNITY Visa Card with the How to Rebuild Credit Program – to help families comeback.