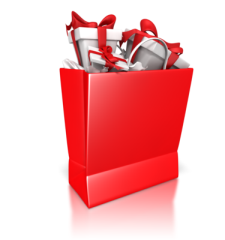 Here Come the Holidays! Strategies to Help You Not Overspend
Yes… it's almost the holiday season again! This is the time of year when many of us will eat and/or drink too much, go to party after party, and, yes, spend a lot of money. It's for this reason why so many of us will go to the gym January 2nd with the resolve to lose those extra few pounds. However, when it comes to overspending, it may take more than a month or two to recover financially. Too many people have damaged their credit or had to put savings goals on hold to pay off their holiday debt. The holidays are a time of celebration, but that doesn't necessarily mean that you have to overspend. With that in mind, here are several tips to help you celebrate the holidays without overdoing it on your wallet:
Set up a Holiday Budget: Events happen. You might get invited to a holiday party that you weren't expecting to attend, or your office might decide to have a gift exchange. It's very easy this time of year to spend like you have a bottomless bank account and line of credit. Unfortunately, once the holidays are over, reality will set in. That's why it is in your best interest to set up a holiday budget to help you determine how much you can afford to spend, and to stick to it – that's the hard part. It may mean declining some invitations or choosing to have a potluck celebration at home instead of a group dinner out at restaurant.
Improve Your Credit: If you're spending a fortune on monthly credit card payments or can't obtain any new credit because of your past history, now is the time to right the ship, so you'll have more money to spend on loved ones. Work towards paying your bills on time and above the minimum. If you need to rebuild your credit, take a look at credit cards for bad credit. By improving your credit, you may be able to qualify for more credit if you need it or pay less on interest on existing accounts.
Set a Cap on Your Holiday Gifts: We get more generous this time of the year. Maybe it's the multiple viewings of Miracle on 34th Street. Maybe it's all of the eggnog refills. You want to buy the best gifts you can for your family members and friends and you may want to give as much as you can to your favorite charities, but sometimes this just isn't possible. Speak with your family and friends to see if there is a way to set a cap on how much you can spend on gifts. They may be in a similar situation as you and will welcome the limit. Plus, it's not the price of the gift but the amount of care put into it.
You may also want to consider a simple family outing, such as caroling, hot chocolate and a holiday movie, and spending time together making memories that will last longer, instead of an expensive gift exchange.
As we move towards the holiday season, don't allow overspending to dampen your holiday spirit. Try these tips out, and we're sure you'll have a wonderful season with your family and friends without spending a fortune.