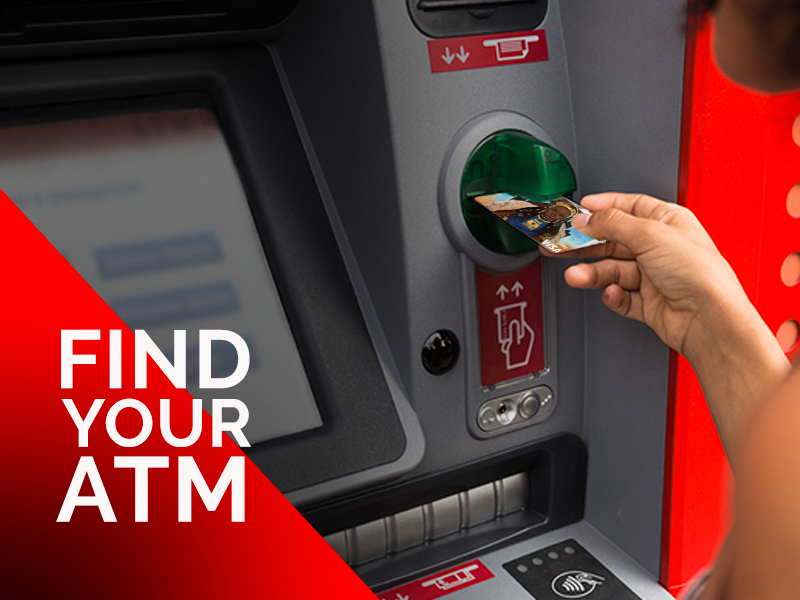 Get Your Money When You Want With Our ATM Network
We get it, you have money in your bank account, and you want to be able to access it anywhere at anytime. That's why we offer our customers access to a network of over 30,000 ATMs across the U.S. to make it easy to #BankBlack on the go.
Through this network, you can easily withdraw your money, check your account balance, and even deposit cash* surcharge-free. To find your nearest MoneyPass ATM, simply visit the location finder on our website or in our mobile app to get started.
Need to make a cash deposit? We got you. Many of our ATMs also take cash deposits! You can use our ATM finder to search for those that do. Need to deposit a check? That's easy too – with our mobile app, you can deposit a check anytime, anywhere using mobile remote deposit capture.
We want you to be able to access your funds as quickly and conveniently as possible. Use our app and our huge network of ATMs to #MoveYourMoney with ease!
*Not all MoneyPass ATMs support cash deposits. Please use the location finder in our app or on our site.
Your money, can and should be at your fingertips. Download our mobile app today and get started!