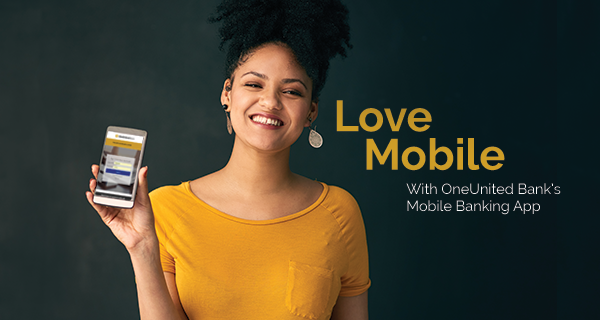 Check Out The Amazing Mobile App!
If you already bank with us or are thinking about banking with us, you know the benefits of banking Black. Your dollars are recirculating in our community, and helping elevate Black families, businesses, and people throughout the country. But what are the benefits of banking Black for you, personally?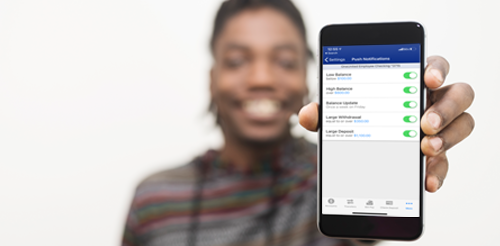 Notifications
Set up notifications to get weekly balance updates or warnings when your account hits a low balance or has a large withdrawal.
In the app, select "More" on the bottom right, "Settings," then go to "Push Notifications." Here, you'll find options to turn on alerts for low balances, high balances, large withdrawals, large deposits, and weekly balance updates.
Remote Deposit Capture
Easily one of the coolest features of our mobile app is Remote Deposit Capture. With this feature, you can deposit a check – anytime, anywhere. Simply snap a photo of the front and back of your check, and deposit it right into your account!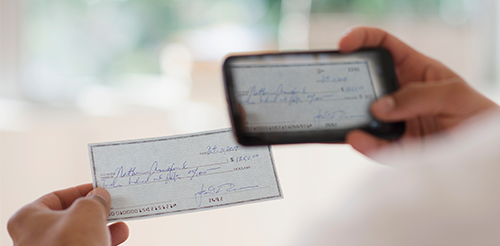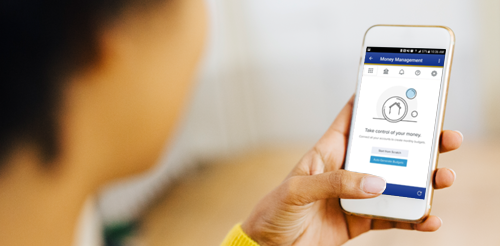 Money Management
Manage your finances with ease and convenience using our Money Management suite. Easily track your spending, identify trends, set your budget, manage bills, forecast debt payoff, and more. Keep track of your earning and your spending in a low-stress way – all in one place!
Purchase Rewards
Oh, have we mentioned that by banking with us, you can be earning cash rewards towards things you frequently buy? That's right, simply log in to online banking or our mobile app, and you can find offers based on how you shop. It pays to #BankBlack!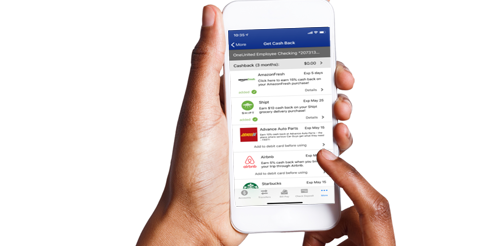 As you can see, you can do a lot more with our mobile app than simply check your balances. If you still haven't by now, download our app today! And if you haven't joined the movement yet – what are you waiting for?