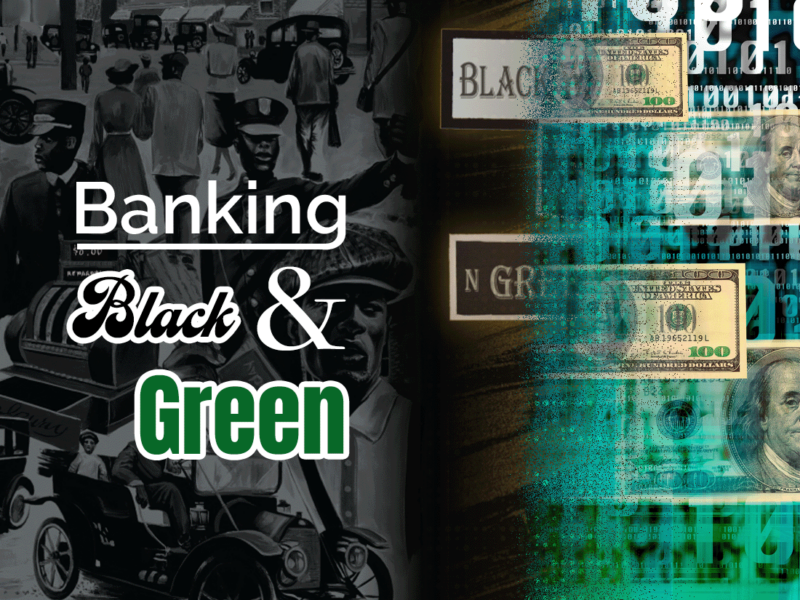 Banking Black & Green
We're just here to keep it real… physical cash is D.I.R.T.Y., harboring up to 3,000 types of bacteria! Let's keep it clean and keep it digital, shall we?
Choosing to go digital supports the movement for empowering the "E" in ESG, meaning environmental responsibility. We can cut our carbon food print by traveling less, printing less paper, and by participating in classes and meetings online. In order to save our climate and assure future generations of our commitment to planetary integrity, emissions need to be reduced by 45% by 2030 and reach net zero by 2050. That's a lot of work we all need to do!
At OneUnited Bank we have led the way in banking online for Black banks in America since 2006! You can access our Online Banking and Mobile Banking App from anywhere, at any time. We knew digital banking was the best way to reach our community at scale.
With OneUnited Bank, you can:
Manage your money from home with Money Management and decrease your carbon footprint. It's one of our favorite features, go and check it out!
Register for our mobile deposit service in mobile banking, skip commuting to a branch, and deposit your check from home.
Use your card to tap to pay for a cleaner, safer way to make purchases. Set up your OneUnited Bank Visa Debit Card on your chosen mobile device under your digital wallet and tap your phone when checking out. You can even set your digital wallet up on your smart watch for even more ways to pay!
We've even reduced mailing emissions by automatically setting up all online accounts for eStatements. Yes, we know. You're welcome for not bombarding you with more paper. (If you are a branch member, log in to Online Banking, select "eStatements", then select an account to enroll. It's that simple!)
As the largest Black-owned digital bank in the USA, we are committed to innovation, leveraging technology to create the #BankForTomorrow! The future is now. The future can't wait. Join us as we drive towards doing our part for achieving carbon neutrality!