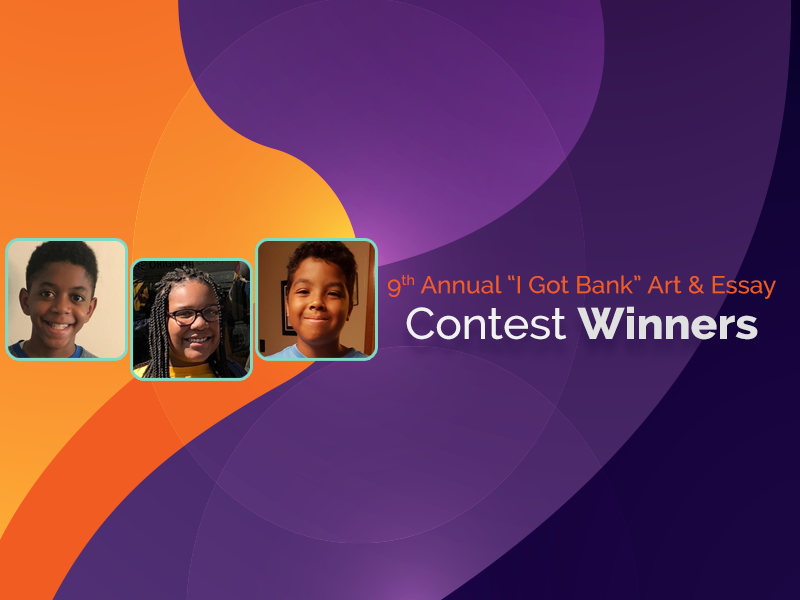 Announcing our 2019 I Got Bank Contest Winners (3 of 3 Part Series)
It's time for future #Kings and #Queens to start building their treasure!
With our 10th Annual "I Got Bank" Financial Literacy Contest, your child can win a $1,000 savings account! To support families who are homeschooling their children due to the Coronavirus pandemic, we're offering a free "I Got Bank" E-Book until June 30, 2020. To participate, simply visit www.oneunited.com/book!
Here are three of our 2019 winners (in alphabetical order) and their art and essays: Arabia Roberts, 12, Washington, DC, Patrick Sweet, 11, Miramar, FL and David Wines, 10, Des Moines, IA.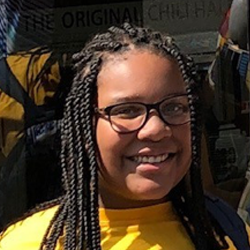 Arabia Roberts, 12,
of Washington, D.C.!!!
Arabia Roberts, 12, Washington, D.C.
The lesson I learned from "I Got Bank" is that I must have a savings account. I know that my money is safe at a bank because it is insured by the Federal Deposit Insurance Corporation (FDIC) against theft and robberies. I learned money laundering is a crime and CDs do not play music. Offering collateral for a loan is an alternative to getting a payday loan. Most importantly, "I Got Bank" helped me understand the danger of poor financial decisions can result in debt and a bad credit score.
"Danny Dollar Millionaire Extraordinaire" by Ty Jackson taught me financial terms and that kids can do all types of jobs to earn money. Working for others may work for some people, but I prefer to be my own boss like Danny Dollar in "Danny Dollar Millionaire Extraordinaire", especially since I do not always take directions well according to my mom. The vision of my business is based upon an African proverb "Each One, Teach One".
Grown-ups maybe smarter, but I think kids learn best from other kids. So, I decided to teach kids by offering tutoring and homework assistant services to underserved inner city kids in my community next school year. My fees will affordable at $20.00. My services will focus on building strong math and reading skills. Profits from my services can be reinvested into my business, build my college savings and provide donations to charities. If all goes well, I hope to employ my students as tutors!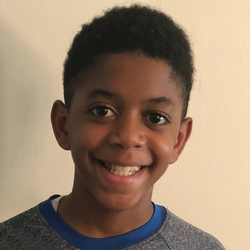 Congratulations Patrick Sweet, 11,
of Miramar, FL!!!
Patrick Sweet, 11, Miramar, FL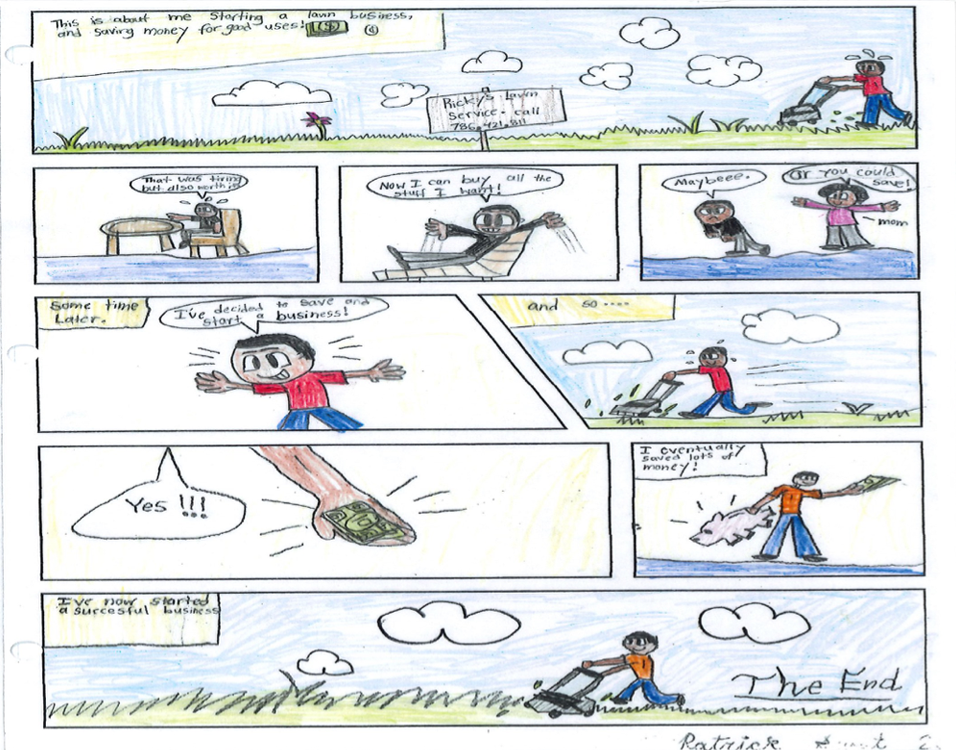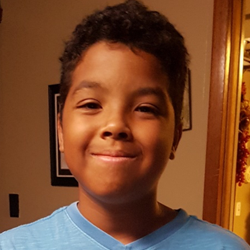 Congratulations David Wines, 10,
of Des Moines, IA!!!
David Wines, 10, Des Moines, IA
Freedom Security and Peace
"Financial literacy is the possession of the set of skills and knowledge that allows an individual to make informed and effective decisions with all of their financial resources," according to rickbillings.com. To demonstrate the difference between the knowledge and understanding and the application of financial literacy, I will give two examples and discuss the difference between them.
Joey is a 75 years-old man that lives off social security and delivering pizzas. He is undisciplined with his money. Joey has no savings. When something unexpected comes up he has no money. His only option is to borrow money. When he missed a number of car payments, it was repossessed. Since he was two months late on his rent, he was evicted. He was forced to live with a friend. He is vulnerable to get rich quick schemes that inevitably fail. He is the life of the party, no matter what it costs. He is a frequent customer of payday loans.
Drew is a 55 years-old man that has retired. He is not rich but he has enough money to live off of. He has savings and a good credit score. He has enough money to systematically invest in mutual fund accounts. Whenever he gambles, he has a set limit. He owns his own home and he has another house that he rents out.
What are some of the differences between Joey and Drew? One of the main ones is that Joey is ready and willing to give up his money immediately and Drew is more likely to save a good portion of his money for a rainy day. While Joey continues to do the same things no matter how many times they fail, Drew learns from his mistakes. The real difference is that even though Joey knows that he is financially crippling himself, he does nothing different. It takes more than knowing about something to change it. Joey should learn about financial literacy because without it, he is a slave to debt, whereas Drew is free. Drew feels secure, and he is at peace with his financial situation.
Financial literacy can be a great influence upon a person's life. Drew is a good example of this. Joey's life is a perfect example of the inability to apply it. A comparison shows that one can have freedom, security and peace by following financial literacy.
I read "Heads up Money" by Marcus Weeks and "I Got Bank" for this paper.
Minor edits made in the essays.
For details, please visit www.oneunited.com/book. Also to learn about the Children's Online Privacy Protection Act, please visit our Privacy page.