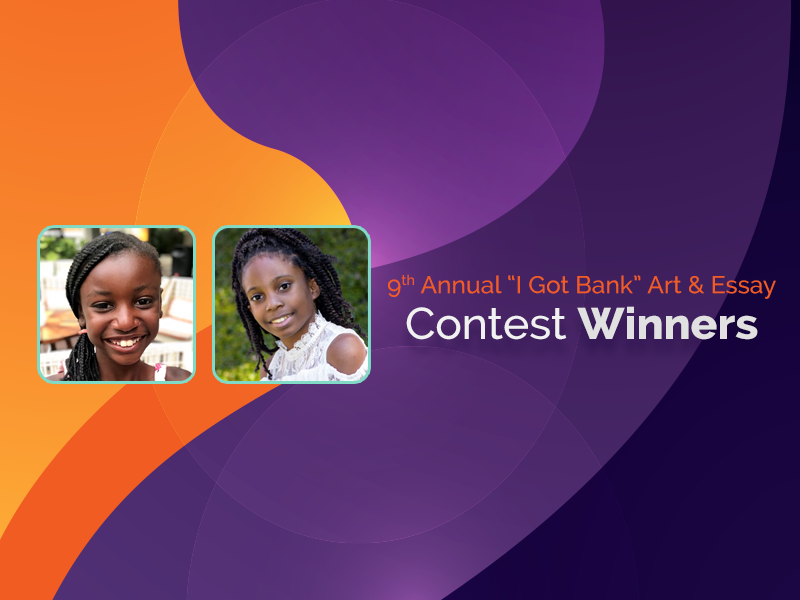 Announcing our 2019 I Got Bank Contest Winners (1 of 3 Part Series)
Our children are so smart! Today is a great time to start building their treasure!
For National Financial Literacy Month, we're proud to announce our 10th Annual "I Got Bank!" Financial Literacy Contest where ten children will win a $1,000 savings account. To support families who are home schooling their children due to the Coronavirus pandemic, we're offering a free "I Got Bank" E-Book until June 30, 2020. To participate, simply visit www.oneunited.com/book!
Here are three of our 2019 winners (in alphabetical order) and their essays: Sabreen A. El-Amin, 12, Pasadena, CA, Kristian Flakes, 11, Pearland, TX, Precious Fofana, 8, Hyde Park, MA.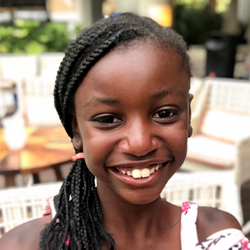 Sabreen A. El-Amin, 12,
of Pasadena, CA!!!
Sabreen A. El-Amin, 12, Pasadena, California
Did you know that if you own a business that provides services, you should create a contract for every customer? I didn't until I read A Smart Girl's Guide to Money. This book taught me many lessons about money, including how to make it, spend it, and save it.
I learned three very important pieces of advice about money. First, know where your money is and how much you have. Second, if you start a business, be organized, calm, and smart about it. Third, only buy what you need, don't waste money on nonsense. These lessons will help me and my family make better money decisions.
Here's how my family and I can use what I learned from the book. We can be organized and plan everything before starting a business. Next, we will keep our money in separate accounts, one for saving and one for spending. Third, we won't spend more money than we have. If we follow these steps my family and I will be more successful making and managing money.
In conclusion, I learned many lessons about money from this book. I learned to be organized with my money, my business, and my budget. I also now know how my family and I can use what I learned. We will plan ahead, keep spending money separate from savings, and only buy what we can afford. I would recommend the book A Smart Girl's Guide to Money to any woman or girl that wants to learn about money.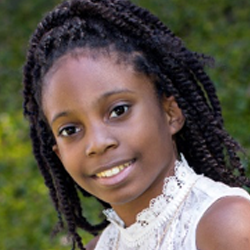 Congratulations Kristian Flakes, 11,
of Pearland, TX!!!
Kristian Flakes, 11, Pearland, Texas
The financial book that I read was I Got Bank: What My Grandfather (AKA-My Mother) Taught Me About Saving Money.
Prior to reading this book, I thought that going to the bank was boring and confusing. I didn't understand what they meant by certificates of deposits, loans, etc. Now I understand more and have learned to ask questions about what I don't understand.
I went to the bank on 6-24-19 to put some money in my savings account. When I get enough money, I am going to invest it in a CD account that I can earn a higher interest rate to make my savings grow faster. I plan on using that money for college.
Something else I've learned from this book is that nothing is truly yours until you have fully paid for it. For example, in the book, Jackson's car was taken because he hadn't paid every car note. So, it wasn't yet his to have. He got a loan to buy the car but did not pay it all back. Since reading this book, I have learned that you should not buy things that you cannot afford.
This happened to my uncle when he was 18. My uncle bought a car for $20,000. Now remember that this is a lot of money for an 18 year-old! He bought a red sports car with a sunroof and stripes. Unfortunately, he couldn't pay for it, so it was taken from him. Because of this book and the situation about my uncle, I have learned that you should not buy things that you could not afford.
I think that more kids need to learn about money but need to have some money to have fun with too. For example, I put some of my money in savings (25%), tithe (10%) and the rest goes to my fun money. I learned from this book the importance of saving whether its for candy, toys or if your family has an emergency. A person has to budget because the temptation is everywhere. I plan on sharing this information with my baby sister when she is older. I am going to use this information whenever I can. I believe that it's important to save money for the future and some to have fun now.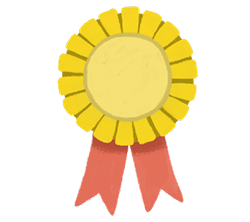 Congratulations Precious Fofana, 8,
of Hyde Park, MA!!!
Precious Fofana, 8, Hyde Park, Massachusetts
It's good to save your money. In I Got Bank by Teri Williams, Jazz, the 10 years-old main character has a granddad who taught him about money. His grandfather explained that if you save your age each week, you will have a good bank account. Jazz now has $2,0505.23. I have a bank account too. I'm 8 years old, so if I saved 8 dollars a week, I would have $416.00 by the end of this year! Maybe I will catch up to Jazz.
When I told my mom about this book, she came up with a plan for me to read more and to earn more money for my bank account. She told me "if you read more, I will give you money for your reading." The more pages each book had the more money I earned. I read 10 books and now I have $105.
Jazz is good at saving his money, but I think I'm different than Jazz. It was good that he didn't give his brother or sister money because they wanted money for things you don't really need. He was not willing to share his money with his mom, though, so she could fix her car. I would give my mom money if she needed it for her work or school. She's my mom!
I have a plan to save money like Jazz. But I'm going to use my money for me and my family. The more I read, the more money I'll have for my bank account.
Minor edits made in the essays.
For details, please visit www.oneunited.com/book. Also to learn about the Children's Online Privacy Protection Act, please visit our Privacy page.