Serving urban communities!
OneUnited Bank serves the needs of urban communities that are more diverse today than any time in history. We are young and old, multiethnic, multiracial, immigrants and families who have been here for generations, nonprofits and businesses. In other words, the new America!
With your support by simply opening an FDIC insured account with great rates or obtaining a home loan, we will continue to meet the needs of the communities we serve!

Our Accomplishments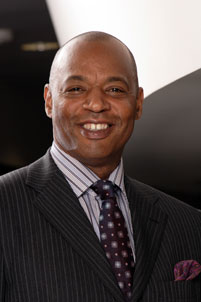 We are the premier bank for urban communities, with offices in Los Angeles, Boston and Miami.
We were awarded the Bank Enterprise Award by the U.S. Department of Treasury for our community development lending ten times! We are a designated Community Development Financial Institution (CDFI).
In the past two years, we have financed over $100 million in loans – most in low to moderate income communities such as South Central, Compton, Liberty City and Roxbury. However, we never participated in subprime lending. We have always experienced low loan losses.
Our growth has been through acquiring community banks across the country that are equally dedicated to our mission including – Founders National Bank of Los Angeles, Family Savings Bank in Los Angeles, California, Boston Bank of Commerce in Boston, Massachusetts and People's National Bank of Commerce in Miami, Florida.

Together we are OneUnited Bank.
Our growth has enabled us to invest in people and technology to offer better services to our customers. We also promote financial literacy by conducting workshops for adults and children. We are proud to be the premier bank for the new America.
Join us in celebrating the accomplishments of our communities we serve!
Sincerely,
Kevin Cohee
Chairman and Chief Executive Officer