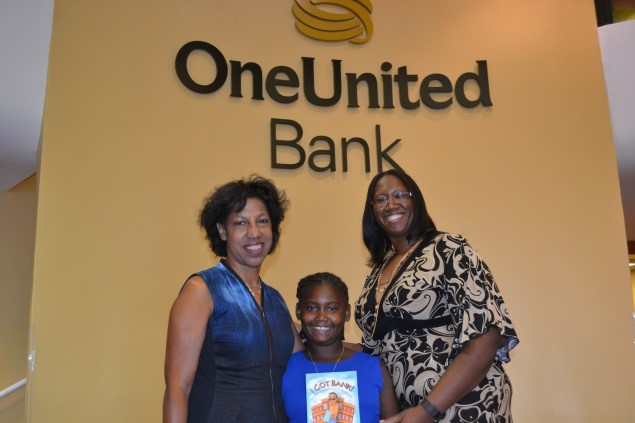 2015 WINNING FINANCIAL LITERACY ESSAYS (1 of 3)
One of a three part series.
OneUnited Bank announced its I Got Bank 4th Annual Essay Contest winners on September 2, 2015. The contest is designed to promote financial literacy for youth (ages 8 – 12).  We think you will agree… the winning essays are fabulous.
Here is one of the three winning essays:
Jahneece Cheatham
Long Beach, California
Rosa Parks Elementary
Age: 8
I read a book called Pigs Will Be Pigs by Amy Axelrod and Sharon McGinley-Nally.  In the beginning of this book, the pig family got hungry.  They opened the refrigerator and it was completely empty.  They decided they were going to visit a restaurant but then noticed that they didn't have money.  They searched high and low in their home for spare change lying around here and there.  At the end of their search, they successfully found $34.67 which they felt was enough to go eat.
This book caused me to realize that in my life, I will spend my money on things that I need.  Food is very important however, I plan to save my money for college and let my family deal with the food at this time.  I also feel that it is important to help others such as the homeless.  Using a little of my money to help those in need is okay to do.
I want to encourage my family and those around me to make sure not to waste money.  They should set a plan on how to use their money.  This will help to cut down on buying junk and going out to eat when there is no food in the house just like the pig family.  I think that finding ways to earn extra money is a good thing too.  Collecting bottles to recycle is a good way to have a little extra and maybe that can be used to eat out.